Editorial Board Guest Author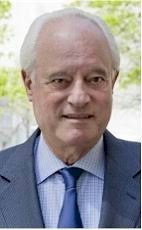 Mr. Lohan
Dirk Lohan
Principal, Wight & Company
Dirk Lohan left his native Germany to begin his architectural studies at the Illinois Institute of Technology under the tutelage of his grandfather, Mies van der Rohe. He returned to Germany and finished his studies in architecture and planning at the Technische Universität (Diplom Ingenieur), in Munich in 1962. When Mr. Lohan subsequently returned to Chicago, he worked closely with Mies van der Rohe on such projects as the New National Gallery in Berlin, the IBM office building in Chicago, and the Toronto Dominion Center.

Over his lifetime, Mr. Lohan has produced an impressive portfolio of national and international hotel designs of note, including the Grand Hyatt, Mumbai; Hyatt Regency, Pune India; Grand Hyatt, Sao Paulo Brazil;and Four Seasons, Mumbai India. Recently he helped transform the Mies designed former IMB Building into the Chicago Langham Hotel and designed the Hotel Arista in Naperville, IL.

Mr. Lohan believes that successful architecture must respond not only to economic constraints but also to the larger social and physical conditions. He is passionate about design and, for each new opportunity, looks to understand the local culture and their aspirations in order to develop an innovative, modern, and timeless design aesthetic. He seeks to humanize modernism by infusing local traditions, colors, and textures to enrich the overall design and enhance the guest experience.
Mr. Lohan's achievements in architecture have been recognized with many awards, including his appointment as a Fellow of the American Institute of Architects in 1983.

In January 2016, his internationally recognized firm, Lohan Anderson (formerly Lohan Associates) combined with the Chicago based integrated services (architecture, engineering, and construction) firm, Wight& Company. As the Principal of Wight & Company, Mr. Lohan brings to the firm not only a distinguished career of excellence, but also a rich family legacy of architectural innovation.

Please visit http://www.wightco.com for more information.
Mr. Lohan can be contacted at 312-261-5721 or dlohan@wightco.com
Author's Articles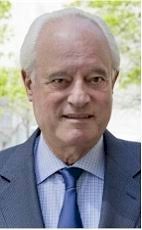 By Dirk Lohan, Principal, Wight & Company