Editorial Board Guest Author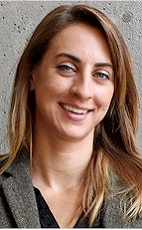 Ms. Kreyling
Anna Kreyling
Interior Designer, Baskervill Hospitality Studio
As an interior designer in Baskervill's award-winning hospitality studio, Anna Kreyling, NCIDQ, has led ground up, prototype, and substantial renovation projects for select service, full service, and boutique brands—including numerous jobs for Marriott International, Hilton, IHG, and Hyatt—to name a few. Previously in-house at an esteemed ownership group, Ms. Kreyling leverages her diverse experience to translate brand ethos into physical spaces that both delight guests and contribute to hoteliers' bottom line.
Her early background in studio art and photography gives her an eye for framing dynamic experiential designs where balance is her most important success metric. From understanding the psychology of how guests use intimate spaces such as guestrooms, to dissecting the best ways to foster larger gatherings in public spaces—people and purpose are at the heart of Ms. Kreyling's design philosophy.
Form and function are equals in Ms. Kreyling's eye: beauty must be durable, and spaces should be intuitive so guests can navigate with confidence, all without losing the unexpected touches that make people want to explore and discover. Eager to build on vision and hungry to leverage untapped potential, Ms. Kreyling tends to listen more than talk, examining what makes the most sense holistically for a specific ownership group, brand, guest, and envisioned site for the property. To her, design is a team sport that's best played when perspectives and personalities collide under a unified desire to give guests genuine "wow" moments.
Please visit http://www.baskervill.com for more information.
Ms. Kreyling can be contacted at +1 804-343-1010 or akreyling@baskervill.com
Author's Articles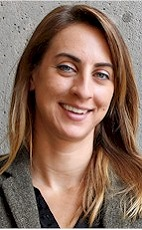 By Anna Kreyling, Interior Designer, Baskervill Hospitality Studio