Editorial Board Guest Author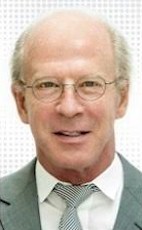 Mr. Portman
Jack Portman
Chairman & CEO, John Portman & Associates
Jack Portman serves as chairman and CEO for John Portman & Associates. John Portman & Associates is an internationally renowned architectural design firm with offices in Atlanta and Shanghai. The firm specializes in designing innovative, engaging and memorable spaces that serve the people who use them and benefit the community. Mr. Portman also serves as chairman and CEO of Portman's Chinese companies, Portman International & Portman Development. He maintains a current focus on all of the companies' activities worldwide.
Mr. Portman began his career as an architect for John Portman & Associates in Atlanta. He later expanded his responsibilities from the architecture and design field to a position of corporate leadership. Initially working with the domestic arm of the Portman companies' real estate development, he subsequently became involved in the companies' activities in the Middle East, particularly Egypt, Pakistan and Saudi Arabia. He moved to Hong Kong and later to Shanghai to pursue the companies' international endeavors in the design, development and management of all East Asian overseas projects. Mr. Portman was responsible for Portman's early entry into China, at which time Portman Holdings became one of the first western development companies to develop real estate in China. He later established Portman offices in Warsaw, India and South Korea.
Mr. Portman, a licensed architect, holds a B.S. degree in architecture from the Georgia Institute of Technology and a Master's degree in architecture from the Graduate School of Design, Harvard University.
Please visit http://www.portmanusa.com for more information.
Mr. Portman can be contacted at 404-614-5555 or jack@portmanusa.com
Author's Articles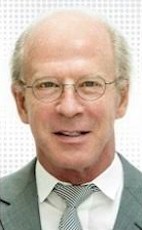 By Jack Portman, Chairman & CEO, John Portman & Associates