Editorial Board Guest Author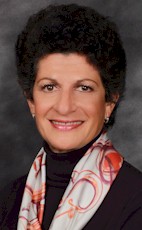 Ms. Glickman
Alexandra Glickman
Area Vice Chairman & Managing Director, Gallagher Real Estate & Hospitality Services
Alexandra Glickman has 34 years of experience in the commercial insurance arena. As Area Vice Chairman and Managing Director-Practice Leader of Gallagher Real Estate and Hospitality Services, Ms. Glickman's expertise is in developing and servicing clients who specialize in real estate development, acquisition, advisory, management and all aspects of ownership as well as all asset classes. She has an extensive experience in the Real Estate industry and has pioneered many real estate specific insurance products and services. Prior to joining Gallagher in 2001, she led Marsh's worldwide Real Estate and Hospitality Practice.
Ms. Glickman has been a featured speaker, instructor and contributor to numerous organizations and publications including the Practicing Law Institute, American College of Real Estate Lawyers, BOMA, NAREIM, NAIOP, ICSC, California State Bar Real Estate Section, CEB, CLE, national lenders' conferences, graduate schools and numerous law firms. She has been quoted in The New York Times, The Wall Street Journal, The Los Angeles Times, The Los Angeles Daily Journal, Business Insurance and Real Estate Southern California to name a few. In 2012, 2013 and 2014, Ms. Glickman was named by Real Estate Forum Magazine as one of the Nation's Top 50 "Women of Influence."
Ms. Glickman's current and past professional and community involvement award recognition includes Board Member - USC Lusk Center for Real Estate, YMCA Metropolitan Los Angeles Board of Directors, Member - Real Estate Round Table and Homeland Security Task Force, City of Hope Real Estate & Construction Council - Board Member (Chair) among others.
Ms. Glickman is a graduate of University of California, Berkeley, and graduated from the School of Business Administration, USC as well as John F. Anderson Graduate School of Management - UCLA.
Please visit http://www.ajg.com for more information.
Ms. Glickman can be contacted at 818-539-1303 or alexandra_glickman@ajg.com
Author's Articles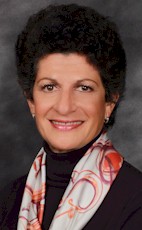 By Alexandra Glickman, Area Vice Chairman & Managing Director, Gallagher Real Estate & Hospitality Services