Editorial Board Guest Author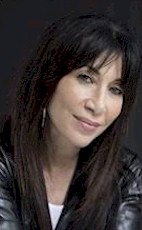 Ms. Simeone
Lisa Simeone
Owner, Simeone Deary Design Group
Lisa Simeone founded Simeone Deary Design Group with Gina Deary in 2002, stepping outside traditional bounds to build an interior design firm that prioritizes the creative process and inspired collaboration with clients. With more than 30 years of experience positioning lifestyle and hospitality brands in the global marketplace, Simeone is renowned worldwide for delivering high-end luxury and forward-thinking authenticity through experiential design.
As an industry leader, Ms. Simeone is sought out to direct the design trajectory of highly-visible and well-known brands such as Aparium Hotel Group, Loews Hotels and Resorts, Oxford Capital Group, Universal Studios and White Lodging among others. Ms. Simeone has led the conceptualization and design direction of luxury hotels, landmark and adaptive reuse projects as well as new builds. Her expansive portfolio includes not only brands, but boutique and celebrity projects in North America, Europe and Asia.
Since the year of its founding, Simeone Deary's excellence has been praised and recognized for their interior design work as well as their branding expertise, receiving the prestigious Communication Arts Award, Hospitality Design Awards, the Gold Key Award for Excellence in Hospitality Design and the Contract Interiors Awards. Central to this success is Ms. Simeone's commitment to a collaborative company culture and a passion for developing her staff of more than 50 interior designers.
Simeone Deary Design Group, established in 2002 by Lisa Simeone and Gina Deary, is an award-winning interior design firm with a distinct artistic perspective to create provocative spaces evoking imagination and conversation. From conceptual design and interior architecture through graphics and branding, Simeone Deary's involvement in a project goes well beyond design. 

Please visit http://www.simeonedeary.com for more information.
Ms. Simeone can be contacted at 312-274-0606 or lisa.simeone@simeonedeary.com
Author's Articles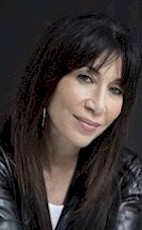 By Lisa Simeone, Owner, Simeone Deary Design Group