Editorial Board Guest Author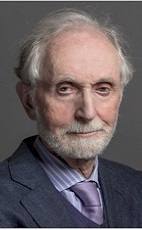 Mr. Jacobs
Stephen Jacobs
President & Founder, Stephen B. Jacobs Group P.C.
As a founder and president of The Stephen B. Jacobs Group, Stephen B. Jacobs sets the benchmark for the quality of design for which the firm is noted. He takes a hands-on interest in all of the firm's commissions, establishing the design direction and personally guiding the staff to ensure that the finished project meets the client's needs.
Prior to founding his own firm, Mr. Jacobs was employed at Whittlesey, Conklin and Rossant, where he was a designer and planner on several large-scale projects, including the development of the planned community of Reston, VA. Mr. Jacobs earned his bachelor's and master's degrees in architecture from Pratt Institute in 1963 and 1965, respectively. An early advocate of using obsolete buildings as a housing resource, Jacob's sensitive renovation projects have become textbook examples of how to develop the highest economic potential of an existing building while, at the same time, preserving its architectural and historic significance.
In the past decade, Mr. Jacobs, along with Andi Pepper, his frequent collaborator and affiliate interior designer, have become one of the most sought-after teams in hospitality industry. Their super-hip designs for The Library and Giraffe Hotels, followed by the stunning success of the Gansevoort in the Meatpacking District in New York, has led to tremendous recognition in the national press, as well as to more commissions throughout North America. In addition to his professional practice, Mr. Jacobs lectures extensively on architectural design and preservation subjects. He has been a guest lecturer and critic at Columbia University, City College, New York Institute of Technology, the Real Estate Institute of New York University and the Pratt Institute. He has won many awards and been the recipient of many honors in real estate, construction and design.

Please visit http://www.sbjgroup.com for more information.
Mr. Jacobs can be contacted at +1 212-421-3712 or contactus@sbjgroup.com
Author's Articles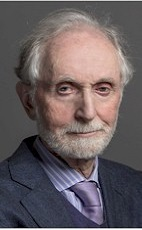 By Stephen Jacobs , President & Founder, Stephen B. Jacobs Group P.C.