Editorial Board Guest Author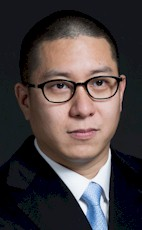 Mr. Lee
Steve Lee
Founder & Design Principal, Aprilli Design Studio
Steve Lee is founder and design principal at Aprilli Design Studio, a Toronto-based atelier design studio focusing on research, design, and implementation of sustainable design and planning strategies.

As architects and design consultants, Aprilli Design Studio specializes in providing analysis and solutions for futuristic issues including social, economic and environmental problems related to transportation, energy, food and population. The studio explores new ideas and solutions based on advanced technologies and recent design trends including autonomous driving technology, digital fabrication, big data and interactive design.

Aprilli Design Studio's progressive design projects including Autonomous Travel Suite and Urban Skyfarm have been covered in international medias extensively including CNN, Forbes, BBC, Newsweek and have received awards including Radical Innovation Award and Green dot design Award.

Prior to founding Aprilli Design Studio, Mr. Lee has worked at architectural design firms including Kohn Pedersen Fox Associates, ZNA Associates and RTKL Associates as a project architect on international high-rise, mixed-use and hospitality projects in various countries. Since founding Aprilli Design Studio in 2014, he has been teaching at universities including UCLA Architecture and Urban Design March II post graduate program and California Polytechnic State University, San Luis Obispo.

Mr. Lee is a licensed architect in state of California, US and Ontario, Canada and is a LEED Accredited Professional in Building Design and Construction. He has received his Bachelor of Science in Architecture degree from Yonsei University in 2002 and Master in Architecture degree from Yale University in 2007. He is currently a member of Akin MOCA studio program in Toronto.
Please visit http://www.aprilli.com for more information.
Mr. Lee can be contacted at +1 647-920-6246 or slee@aprilli.com
Author's Articles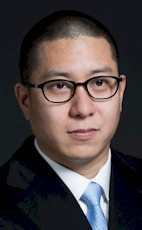 By Steve Lee, Founder & Design Principal, Aprilli Design Studio