Editorial Board Guest Author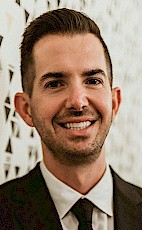 Mr. Pardon
Nicholas Pardon
President & Chief Executive Officer, The Discoverer Network
Nicholas Pardon serves as CEO of The Discoverer Network and its parent company, Inboxlab, the leader in building email-centric brands and developing meaningful relationships via the inbox. Mr. Pardon drives the vision of inspiring discovery across the network's affiliated, travel-focused brands and is responsible for leading each brand's growth and expansion into niche industries.

Since founding Inboxlab and The Discoverer Network, Mr. Pardon's leadership has propelled the network's brands into strong and robust leaders in targeted, data-driven media publishing. An award-winning innovator with nearly two decades of specialization in digital media, Mr. Pardon has enjoyed success in executive, entrepreneurial, advisory and board-level roles for email-focused companies and organizations.
Some of Mr. Pardon's landmark achievements include: reaching more than 20 million job seekers monthly at Career Centric, a digital marketing agency previously led by Mr. Pardon; growth hacking a robust community of travel influencers reaching a combined audience of over 2 million subscribers to The Discoverer; and building an effective platform in Seeqr that works in tandem with The Discoverer to drive travelers through the booking funnel, giving travel providers exposure to new audiences and new revenue streams.
Mr. Pardon continues to oversee The Discoverer Network, making it the go-to choice for engaging with travelers for the company's clients including such acclaimed companies as Travelzoo, G Adventures, TourRadar, and more. With 94,000+ subscribers that have more than 10,000 followers on Instagram, The Discoverer solves the travel influencer puzzle by combining social media strategies and modern personalization.
Today, Mr. Pardon continues to lead Inboxlab and The Discoverer Network's brands. Celebrating its most recent milestone, the network's flagship brand, The Discoverer, surpassed 2.2 million subscribers and 1 million highly engaged fans across its social media channels.
Please visit http://thediscoverer.com for more information.
Mr. Pardon can be contacted at +1 305-491-0512 or hello@thediscoverer.com
Author's Articles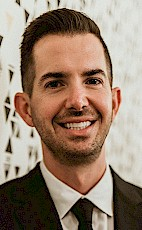 By Nicholas Pardon, President & Chief Executive Officer, The Discoverer Network