Editorial Board Guest Author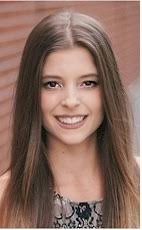 Ms. Rubenstein
Arielle Rubenstein
Social Media Manager, Screen Pilot
Arielle Rubenstein is a dedicated specialist in social media marketing with a focus on paid media strategy, graphic design, and content development for hospitality and travel brands. She is an award-winning social strategist, most recently bringing home several Silver HSMAI Adrian Awards for brands including JW Marriott and Graduate Hotels.
Ms. Rubenstein manages the Social Media Marketing team at Screen Pilot which includes services such as paid advertising, reputation management, and organic social media efforts for Screen Pilot's clients ranging anywhere from boutique to luxury hotel and resort brands. For both domestic and international brands, social content strategy is Ms. Rubenstein's specialty. She is an avid traveler and lover of the outdoors.
Ms. Rubenstein joined the Screen Pilot team in 2016 and is a graduate of Colorado State University with a B.A. in History. Screen Pilot is a full-service digital marketing agency in Denver, Colorado. They develop custom, creative, and measurable marketing strategies for hospitality brands of all sizes, all around the world.
For more than a decade, Screen Pilot has helped hotel management teams drive direct bookings, reduce their dependence on OTAs, and exceed ownership's expectations.
Please visit http://www.screenpilot.com for more information.
Ms. Rubenstein can be contacted at +1 877-246-8747 or arubenstein@screenpilot.com
Author's Articles
By Arielle Rubenstein, Social Media Manager, Screen Pilot