Editorial Board Guest Author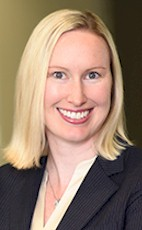 Ms. Halberda
Ashley Halberda
Partner, Carothers DiSante & Freudenberger LLP
Ashley A. Halberda is a Partner at the law firm of Carothers DiSante & Freudenberger LLP.

Ms. Halberda advises and represents clients in matters involving California labor and employment law. Ms. Halberda is experienced in representing employers before state court in various employment disputes involving claims of wrongful termination, harassment, failure to provide overtime and paid breaks, as well as class actions.
In addition, Ms. Halberda plays an advisory role to California employers and helps them navigate the ever-changing waters of the state's labor and employment laws. She counsels clients on compliance strategies to enable them to take a proactive approach to avoiding future litigation.
Aside from her experience in employment law, Ms. Halberda has a broad range of civil litigation experience, including courtroom experience in matters related to breach of contract, premises liability and insurance defense.
Ms. Halberda is a graduate of the University of California, Los Angeles, and received her law degree from University of San Diego, School of Law. She is a member of the Orange County Bar Association and the Orange County Trial Lawyers Association.
Please visit http://www.cdflaborlaw.com for more information.
Ms. Halberda can be contacted at +1 949-622-1661 or ahalberda@cdflaborlaw.com
Author's Articles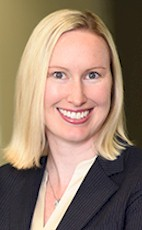 By Ashley Halberda, Partner, Carothers DiSante & Freudenberger LLP