Editorial Board Guest Author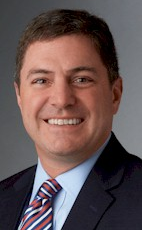 Mr. Manley
Christopher Manley
Chief Operating Officer, Stonebridge Companies
Chris Manley joined Stonebridge Companies as Chief Operating Officer in January 2015. Stonebridge is one of the premier hospitality development and management companies in the United States.
Stonebridge's current portfolio entails 58 hotels with more than 9,000 rooms nationwide and 3,000+ team members. This diverse listing of properties includes select-service, extended-stay, mid-scale and full-service hotels in markets throughout the U.S. We hold franchise licenses with Hilton Worldwide, Marriott International, Hyatt and InterContinental Hotel Group.

Stonebridge's mission is to provide Distinguished Hospitality™ through the four key components of our mission statement: service, relationships, careers and results. Our core values are what drive our company. We strive to create a respectable, stable, and enjoyable workplace, to conduct our business with integrity, to recognize and celebrate our innovative associates, to uphold quality standards, to provide unparalleled service, and to support the communities in our back yards.

Mr. Manley is also a board member of the American Hotel & Lodging Association (AHLA), the sole national association representing all segments of the U.S. lodging industry. He also serves on Marriott's franchise advisory committees for the Renaissance and Aloft brands.

Prior to joining Stonebridge Companies, Mr. Manley spent 15 years at The Pauls Corporation, a real estate investor developer across multiple asset classes. He was president of the real estate services company and Chief Financial Officer/Chief Accounting Officer for the entire organization.
Mr. Manley received his master's degree in professional accounting and bachelor's degree from the University of Texas in Austin.
Please visit http://sbcos.com for more information.
Mr. Manley can be contacted at +1 303-785-3100 or cmanley@sbcos.com
Author's Articles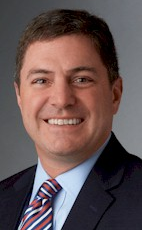 By Christopher Manley, Chief Operating Officer, Stonebridge Companies