Editorial Board Guest Author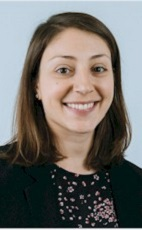 Ms. Palatucci
Gio Palatucci
Director of Social Media Services, Sparkloft Media
Gio Palatucci serves as Director of Social Media Services at Sparkloft Media, a global social media agency. Sparkloft Media has specialized in social media since the inception of the medium, and continues to foster online conversations for clients around the world, through the development and implementation of strategic campaigns on all leading social platforms.
At Sparkloft Media Ms. Palatucci oversees the development and optimization of the agency's core programs and services, including influencer marketing. In more than six years at Sparkloft Media, she has helped develop innovative influencer programs, advising the client services team on the execution of more than 130 influencer trips that have generated 185+ million impressions, 6.8 million engagements and earned numerous industry awards.
Ms. Palatucci's award-winning work for domestic and international tourism organizations include Brand USA (Visit The USA), South African Tourism, the German National Tourist Office, Crystal Cruises and numerous hotel brands. Her work on South African Tourism's #MeetSouthAfrica program— now in its third year—garnered an HSMAI Platinum Adrian Award.
Her experience extends nearly a decade in the travel and tourism industry, beginning at National Geographic Traveler magazine. At Traveler, Ms. Palatucci spearheaded the growth of the magazine's social media audience, managed the award-winning Intelligent Travel blog and was a producer on the successful Where's Andrew? Digital Nomad series.
Her early education in sense-of-place storytelling continues to frame the work Ms. Palatucci provides to her clients today. At Sparkloft we believe everything is social. Ms. Palatucci leads her clients to success at the crossroads, where social insights meet compelling narratives.
Ms. Palatucci has a bachelor's degree from The George Washington University. She currently resides in Washington, D.C., where she leads the local Sparkloft DC team.
Please visit http://www.sparkloftmedia.com for more information.
Ms. Palatucci can be contacted at +1 503-455-4937 or gio@sparkloftmedia.com
Author's Articles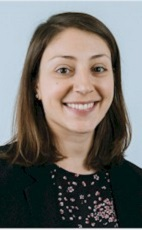 By Gio Palatucci, Director of Social Media Services, Sparkloft Media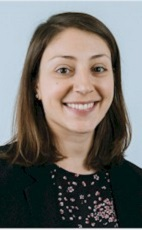 By Gio Palatucci, Director of Social Media Services, Sparkloft Media