Editorial Board Guest Author
Ms. Leme
Christina Leme
Senior Digital Media Strategist, HEBS Digital
Christina Leme is a Senior Digital Media Strategist at HEBS Digital. With an extensive background in hospitality marketing, at both digital and public relations agencies serving some of the biggest names in the industry,
Ms. Leme specializes in digital strategy, social media marketing, and online advertising. From social media platform management to strategy development, advertising campaigns, influencer marketing activations, and photo shoot production, Ms. Leme has paved the way to digital success for brands such as Viceroy Hotel Group, Virgin Hotels, and many more.
In her position on the Digital Media & Creative Strategy team at HEBS Digital, Ms. Leme works on multi-channel campaigns, social media strategy, social media advertising initiatives, meta search campaigns in Google Hotel Ads, and developing social media analytics, insights, and reporting.
Prior to joining HEBS Digital, Ms. Leme was the Social Media Manager at a boutique public relations firm in New York, which specializes in luxury hospitality and lifestyle brands. Though she mostly worked on luxury hotels, Ms. Leme also worked on a handful of different clients in travel and lifestyle, including a cruise ship brand, a gourmet chocolate brand, a personal stylist, and a tourism board.
Ms. Leme started her career in hospitality marketing at a boutique digital agency where she cut her teeth on all things digital, from community management to copywriting and content production, even assisting with new business development.
Ms. Leme received her Bachelor's degree in Psychology with a clinical concentration at Boston College.
Please visit http://www.hebsdigital.com for more information.
Ms. Leme can be contacted at +1 212-782-3325 or christina.leme@hebsdigital.com
Author's Articles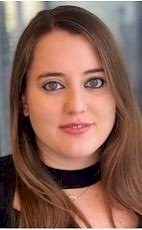 By Christina Leme, Senior Digital Media Strategist, HEBS Digital