Editorial Board Guest Author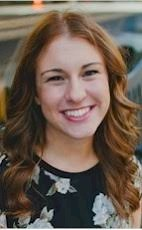 Ms. Hayn
Kathleen Hayn
Public Relations Manager, Slice Communications
Kathleen Hayn is a Public Relations Manager at Slice Communications, a marketing agency that is based Philadelphia, PA that specializes in social media, public relations and email marketing. In her role, she works with clients to develop strategic thought leadership and creative earned media campaigns to broaden brand awareness to their target audiences.
Ms. Hayn's client portfolio includes clients within the hospitality, technology, and manufacturing industries, as well as nonprofit organizations. Additionally, she plays an integral role in planning Mashable's Social Media Day in Philadelphia which is hosted by Slice.

Throughout her career, Ms. Hayn has found ways to incorporate new and emerging earned media tactics within seeming-traditional marketing campaigns by utilizing influencers and identifying other unexpected areas in which her clients can communicate with their target markets.
Prior to joining Slice in 2018, Ms. Hayn was a Public Relations Manager at Boston and Philadelphia-based advertising agency Allen & Gerritsen where she worked with clients in the consumer goods, higher education, and technology industries. At Allen & Gerritsen, she worked on 2018's Philly Wants LeBron campaign by Power Home Remodeling to help drive media relations for a campaign that resulted in more than 300 media placements and was acknowledged by the basketball superstar himself.
Ms. Hayn began her career in the event planning for the art and design communities in New York City before she realized her true passion was in public relations and her hometown of Philadelphia. She earned her degree in Public Relations and Hospitality from St. John's University in Queens, NY.

Please visit http://www.slicecommunications.com for more information.
Ms. Hayn can be contacted at +1 484-888-4445 or khayn@slicecommunications.com
Author's Articles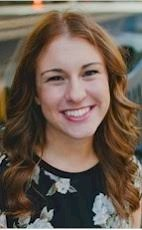 By Kathleen Hayn, Public Relations Manager, Slice Communications