Editorial Board Guest Author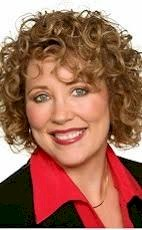 Ms. Buxman
Karyn Buxman
Principal, Karyn Buxman
Meet Karyn Buxman, MSN, CSP, CPAE. (CSP—Certified Speaking Professional—means she speaks a lot. CPAE—Council of Peers Award for Excellence—means her peers think she's really, really good!)
Ms. Buxman is a research-based expert on applied humor, whose latest undertakings are her TEDx talk—How Humor Can Save the World—and her upcoming book, Funny Means Money: Strategic Humor for Influence and World Domination (ForbesBooks, summer 2019).
As a neurohumorist, Ms. Buxman's career resides at the intersection of humor and the brain. She is as masterfully funny, but her passion and calling is sharing the practical benefits of humor. Through her 30 years of research and experience she's concluded that Humor is Power, and it can help high performers and those they serve achieve peak performance and optimum health.
Ms. Buxman's audiences are diverse. In one month she spoke for the Mayo Clinic, Pfizer, AORN, the Air Force, and the Million Dollar Round Table! Ms. Buxman has addressed thousands of audiences around the world, to groups from 10 to 10,000.
It ain't braggin' if it's so! Ms. Buxman is one of 194 professionals (and one of only 43 women) to be inducted into the National Speakers Association's Speaker Hall of Fame. She has received the Lifetime Achievement Award from the Association for Applied and Therapeutic Humor.
If writing burned calories, Ms. Buxman would be a size 2. She is the creator, author, and publisher of the multiple book series: What's So Funny About…? (diabetes, heart disease, and more!). Her latest book is Lead with Levity: Strategic Humor for Leaders.
Ms. Buxman's mission in life: To improve global health, global business, and global peace through laughter—and heal the humor-impaired.
Please visit http://www.karynbuxman.com for more information.
Ms. Buxman can be contacted at +1 877-917-7991 or karyn@karynbuxman.com
Author's Articles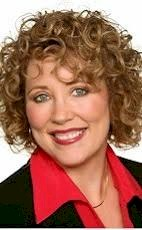 By Karyn Buxman, Principal, Karyn Buxman