Editorial Board Guest Author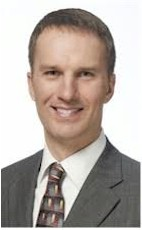 Mr. Johnson
Jeff Johnson
Executive Director, Minneapolis Convention Center
Jeff Johnson is an Assistant City Coordinator for the City of Minneapolis and is the Executive Director of the Minneapolis Convention Center, a 1.6 million square foot facility that hosts more than 350 events and 1 million guests each year. The work of the convention center produces significant economic impact of $400 million to the region and helped support more than 8000 jobs in 2018.
The Minneapolis Convention Center provides guests and residents the gateway to exploring the City of Minneapolis. The idea of place is important to Mr. Johnson and there has been significant work done in recent years to make the convention center feel like a more integrated representation of Minneapolis and its people. Significant renovations have occurred and are underway to add amenities that add to relationship building within and around the facility, including unique ways of introducing all forms of art into the spaces of such a large public place.
In addition to the convention center, Mr. Johnson oversees the management of the Target Center arena and the convention and visitors' bureau, Meet Minneapolis, for the City of Minneapolis. Mr. Johnson joined the Minneapolis Convention Center in 2004 and has increased his responsibilities from the Guest Services Manager, to the Director of Event Services, and finally to the Executive Director.
Prior to working for the City of Minneapolis, Mr. Johnson worked at the Xcel Energy Center/Rivercentre in St. Paul, Minnesota, the Bi-Lo Center (now Bon Secours Wellness Arena) in Greenville, South Carolina, and the Wake Forest University Athletic Department in Winston-Salem, North Carolina.
Mr. Johnson attended Augustana College in Sioux Falls, South Dakota graduating with a degree in Business Administration and the University of Minnesota-Mankato graduating with a Master in Sport Administration. Mr. Johnson is married with three young children and is originally from Lakeville, Minnesota.

Please visit http://www.minneapolis.org for more information.
Mr. Johnson can be contacted at +1 612-767-8000 or jeff@minneapolis.org
Author's Articles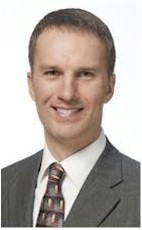 By Jeff Johnson, Executive Director, Minneapolis Convention Center