Editorial Board Guest Author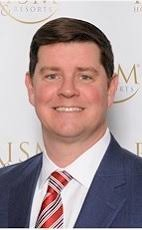 Mr. Charbonnet
Chris Charbonnet
Senior Vice President of Operations, Prism Hotels & Resorts
Chris Charbonnet is the Senior Vice President of Operations for Prism Hotels & Resorts, an award-winning full-service hotel management, investment, and advisory services company.
With a quarter century of hotel operations experience in different segments of the hospitality industry, Mr. Charbonnet brings an advanced skillset, an informed perspective, and a depth and diversity of industry expertise that makes him an invaluable asset and an integral member of Prism's executive committee.
Mr. Charbonnet began his hospitality career in management as a Sous Chef at Wyndham Hotel in Los Angeles, California in 1994. Over the course of the last 25 years, Mr. Charbonnet has successfully managed some of the most prominent hotel brands in the business, including familiar names like Hilton, Marriott, Starwood, IHG, Choice, Wyndham, and Carlson.
All told, he spent nearly 10 years with Wyndham International as a Sous Chef, Executive Chef, Food and Beverage Manager and Director, Director of Rooms, Sales Manager, AGM, and General Manager; 9 years with Aimbridge Hospitality as the General Manager, Corporate Director of Food & Beverage and Regional Director of Operations.
Prior to joining Prism, Mr. Charbonnet served for 4 years as the Regional VP of Operations for GF Management, where he was responsible for overseeing more than 60 hotel transitions.
Mr. Charbonnet graduated from The University of Johnson & Wales in Providence, Rhode Island with a degree in Culinary Arts, French Pastry Arts, a B.S. in Management and a B.S. in Marketing.

Please visit http://www.prismhotels.com for more information.
Mr. Charbonnet can be contacted at +1 214-987-9300 or chris.charbonnet@prismhotels.com
Author's Articles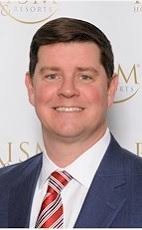 By Chris Charbonnet, Senior Vice President of Operations, Prism Hotels & Resorts