Editorial Board Guest Author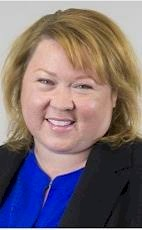 Ms. Djubek
Sara Djubek
National Director of Sales, Signature Worldwide
As Signature Worldwide's National Director of Sales, Sara Djubek is responsible for developing and maintaining relationships with hospitality organizations throughout the United States. With more than 18 years of sales and marketing experience, she serves as a respected consultant to her clients, offering strategies to increase revenue and improve guest loyalty through experiential hospitality sales, service and management training solutions.
By applying experience in the industry, including a network of tenured trainers, she helps global hospitality brands create legendary experiences by engaging and motivating their front-line sales and service staff. In addition to training fundamentals, Ms. Djubek is a professional speaker on a variety of hospitality topics including: Customer Experience, Customer Service, Leadership, Negotiating, Prospecting, Reputation Management, Sales Strategy and Social Selling.
Prior to joining Signature Worldwide, Ms. Djubek has held positions managing the advertising and sales components for publications serving state and city convention & visitors bureaus, hotel associations, assisted living, regional chambers and state restaurant associations. She has also worked as a national sales manager, national business development manager and regional sales manager in companies such as Groupon and Great Lakes Publishing. Ms. Djubek holds a bachelor's degree in communication from The Ohio State University.
Ms. Djubek is an active Allied Council Member for the Ohio Hotel & Lodging Association, 2019 Board Member for the HSMAI Ohio Chapter and an Ohio Tourism Leadership Academy Alumni.
Signature Worldwide is a leader in providing sales and customer service training to Fortune 500 companies and global brands in more than 50 countries because of our strong focus on culture. By creating an environment that embraces communication, transparency, the spirit of giving and recognition of great work, our employees are empowered and inspired to help our clients create legendary experiences.
Please visit http://www.signatureworldwide.com for more information.
Ms. Djubek can be contacted at +1 614-734-2813 or saradjubek@signatureworldwide.com
Author's Articles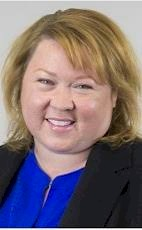 By Sara Djubek, National Director of Sales, Signature Worldwide