Editorial Board Guest Author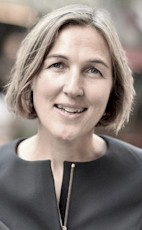 Ms. Le Quesne
Katharine Le Quesne
Senior Director, HoCoSo
Katharine is a Senior Director at HoCoSo - an advisory firm specialising in creating unique hospitality experiences and destinations. Our services cover: concept (re)development & portfolio creation; project scoping and execution; asset management; and education.
Ms. Le Quesne has spent over 20 years working all over the world with private investors, public companies, Governments and operators in the hospitality and leisure industries, advising on an eclectic mix of investments, particularly luxury hotels, resorts, destinations and theme parks. She is also a valued advisor to C-suite teams and boards, facilitating strategic workshops and providing an external industry perspective.
Ms. Le Quesne began her career with Jones Lang Wootton (now JLL) in China, when the country was undergoing its first real estate boom, working on real estate investment, agency and development consultancy. She subsequently worked in Asia and Europe for Arthur Andersen and Deloitte, within their specialist hotel advisory practices. She launched and ran the first monthly hotel benchmark survey for Asia Pacific and travelled extensively across EMEA and Asia, working on M&A, strategy and development feasibility assignments.
Ms. Le Quesne is Head of Resorts at the Glion Institute of Higher Education, Switzerland, and is a Visiting Lecturer at world class hospitality and real estate institutions, including the University of Zurich and previously the Ecole Hotelière de Lausanne. She has been an industry advisor on the World Economic Forum Travel & Tourism Competitiveness Report and is a regular speaker at industry events.
Ms. Le Quesne has lived in Hong Kong, China, Singapore, Taiwan and France and is currently based in the UK. She speaks French and rusty Mandarin (her undergraduate degree); and has an MBA from INSEAD, France.

Please visit http://www.hocoso.com for more information.
Ms. Le Quesne can be contacted at +44 7979 703444 or katharine@hocoso.com
Author's Articles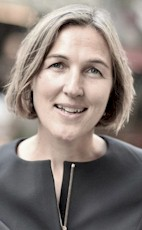 By Katharine Le Quesne, Senior Director, HoCoSo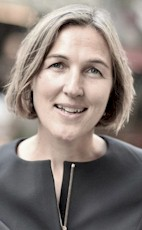 By Katharine Le Quesne, Senior Director, HoCoSo