Editorial Board Guest Author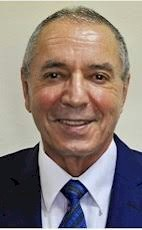 Mr. Biemans
Ewald Biemans
Owner & Chief Executive Officer, Bucuti & Tara Beach Resort
Ewald Biemans is owner and CEO of Bucuti & Tara Beach Resort in Aruba. A noted environmentalist, he has steadfastly led the Eagle Beach property to become the Caribbean's first carbon neutral hotel.
Bucuti & Tara is a 104-room, adults-only enclave on the powdery white sands and turquoise water of famed Eagle Beach, named one of the Dream Beaches of the World. Averaging a 95 percent year-round occupancy, the property is a testament that sustainability and a memorable vacation can be mutually inclusive.
A celebrated hotelier, Mr. Biemans has simultaneously led Bucuti & Tara to become the No. 1 Hotel for Romance - Caribbean and Top 10 Hotel for Romance in the World per TripAdvisor. It is heralded by Travel + Leisure, Conde Nast Traveler, Forbes, Barron's and beyond for its highly personalized guest experience centered on romance, sustainability and wellness.
Mr. Biemans is a frequent guest speaker and panelist throughout the world. He is highly involved in industry and community organizations from training hoteliers to spearheading legal initiatives to protect the environment. Mr. Biemans is a long-serving board member of the Aruba Hotel & Tourism Association, is a Platinum sponsor of CREST and an eco-pioneer in the Caribbean Hotel & Tourism Association.
Mr. Biemans served as an expert at the United Nations Foundation in Washington D.C. for the 2017 forum in recognition of the UN's International Year of Sustainable Tourism for Development. His goal is to be a resource for other hoteliers to replicate sustainability initiatives throughout their properties.
As an industry leader, Bucuti & Tara Beach Resort is the most eco-certified resort in the Caribbean. In addition to being achieving carbon neutral certification, LEED Silver, Green Globe Platinum, ISO 14001, ISO 9001 and Travelife Gold. Green Globe named it the World's Most Sustainable Hotel/Resort in 2016.
Mr. Biemans has personally been honored numerous times over the years regionally and internationally including as Hotelier of the Year, the Caribbean's Green Hotelier of the Year and in 2017 with a special Gold Adrian Award as a Sustainable Leader presented by HSMAI and National Geographic Traveler.
Please visit http://www.bucuti.com for more information.
Mr. Biemans can be contacted at +297 5831100 or Biemans@bucuti.com
Author's Articles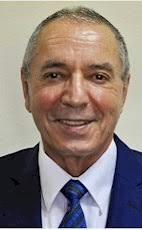 By Ewald Biemans, Owner & Chief Executive Officer, Bucuti & Tara Beach Resort