Editorial Board Guest Author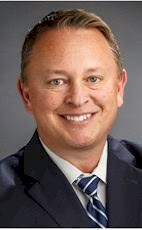 Mr. Green
Chris Green
Chief Commercial Officer, Chesapeake Hospitality
Chris Green brings more than a quarter century of successful hospitality operations experience to Chesapeake Hospitality's corporate team, including nearly a decade in the field at various Chesapeake-managed properties.
Chesapeake Hospitality provides institutional and individual hotel investors and owners of full-service hotels with result driven management expertise. A niche hotel management hotel company, Chesapeake has a laser focus on managing upper midscale, upscale and upper upscale hotels across the U.S.
As chief commercial officer, Mr. Green is responsible for all field operations of the Chesapeake managed estate, a portfolio of properties that continues to evolve to reflect the contours of a changing marketplace.
Under Mr. Green's leadership, Chesapeake has successfully demonstrated a proven ability to deliver industry-leading financial results across a wide range of markets and hospitality concepts. Mr. Green understands how to balance a property's long-term strategic vision with the practical immediacy of day-to-day operational demands, and he takes a leading role in actively managing, improving and protecting every asset.
Prior to joining the Chesapeake, Mr. Green held a variety of key operational positions with three national hospitality chains. He has a strong F&B background, including supervising more than 40 restaurants with RMS Restaurants, S&A Restaurant Corporation and Brinker International.
Mr. Green attended Florida State College at Jacksonville with a concentration in management. He holds the Certified Hotel Administrator designation from the American Hotel and Lodging Association (AHLA) and has served as president and board member for various CVB, Tourism development, and Hotel & Motel associations in the markets in which he has worked.
Please visit http://www.chesapeakehospitality.com for more information.
Mr. Green can be contacted at +1 301-474-3307 or cgreen@chesapeakehospitality.com
Author's Articles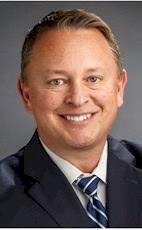 By Chris Green, Chief Commercial Officer, Chesapeake Hospitality