Editorial Board Guest Author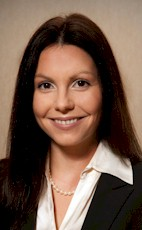 Ms. Tesarova
Katarina Tesarova
Vice President of Global Sustainability, Las Vegas Sands Corporation
Katarina Tesarova is the Vice President of Global Sustainability for Las Vegas Sands Corporation, the world's pre-eminent developer and operator of world-class Integrated Resorts.
In this capacity, Ms. Tesarova leads Las Vegas Sands' global sustainability efforts by developing and implementing a comprehensive sustainability strategy through the award-winning Sands ECO360 program focused on reducing the environmental impacts of the organization.
Under Ms. Tesarova's leadership, the organization has received several notable recognitions including the CDP Climate and Water A List rankings, inclusion in the Dow Jones Sustainability Indices for North America, several building certifications in Leadership in Energy and Environmental Design (LEED®), and formal approval of emissions reduction targets by the Science Based Target Initiative.
Prior to joining Las Vegas Sands Corp., Ms. Tesarova was responsible for managing property sustainability programs at MGM Resorts International as Director of Sustainable Operations.
She was also responsible for the LEED® building certification of CityCenter, an $8.6 billion, mixed-use urban destination in Las Vegas. Under Ms. Tesarova's guidance and direction, CityCenter achieved six LEED Gold certifications making it the largest new construction LEED certified project in the world.
Ms. Tesarova is recognized for her expertise in green buildings and has served on various prestigious panels and committees, including the Sustainability and Efficiency Task Force for the United States Department of Homeland Security.
Ms. Tesarova received her law degree from Comenius University, Bratislava, Slovakia. She also earned a Masters of Business Administration (MBA) degree with a concentration in Finance from the University of Nevada, Las Vegas. Ms. Tesarova is a LEED BD+C Accredited Professional.
Please visit http://www.sands.com for more information.
Ms. Tesarova can be contacted at +1 702-607-4530 or katarina.tesarova@sands.com
Author's Articles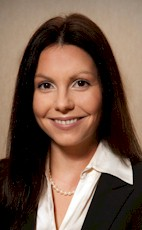 By Katarina Tesarova, Vice President of Global Sustainability, Las Vegas Sands Corporation