Editorial Board Guest Author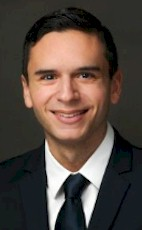 Mr. Fernandes
Chris Fernandes
Director, HVS
Chris Fernandes is Director of HVS Consulting and Valuation, based in New York City. HVS specializes in all types of hospitality assets, including hotels, restaurants, casinos, shared ownership lodging, mixed-use developments, spas, and golf courses, as well as conventions, sports, and entertainment facilities.
Mr. Fernandes began his work in hospitality at Princeton University's conference and event services, where his responsibilities included arranging guest housing and check-ins for groups of up to 600 people. He also served in various restaurant and hotel operations roles with Marriott and Shaner Hotel Management at the University of Delaware before beginning his consulting career with HVS in 2013.
Mr. Fernandes is a state-certified general appraiser in New York, New Hampshire, and North Carolina, and has completed more than 250 appraisals, market and feasibility studies, and consulting engagements throughout the New England, Mid-Atlantic, and Southeast regions; he also has a breadth of experience in the New York City market, having appraised over 100 hotels across all five boroughs. He has assisted a wide range of clients ranging from institutional lenders and investment banking firms to insurance companies, hotel owners and investors, hotel franchise and management companies, gaming companies, and attorneys.
Mr. Fernandes has served as a panelist at the NYU International Hospitality Industry Investment Conference and co-instructor at New York University's Schack Institute of Real Estate with HVS founder Steve Rushmore. He has also authored various publications, including HVS' quarterly Manhattan Lodging Overview since 2016.
Mr. Fernandes graduated summa cum laude from the University of Delaware with a Bachelors of Science in Hotel, Restaurant, and Institutional Management; his honors also included the Gore Entrepreneurial and Marriott Foundation scholarships.
Please visit http://www.hvs.com/ for more information.
Mr. Fernandes can be contacted at +1 603-305-6834 or cfernandes@hvs.com