Editorial Board Guest Author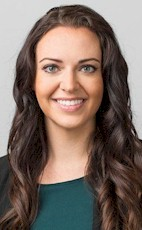 Ms. Leffet
Chelsey Leffet
Director, HVS
Chelsey Leffet is Director and leader of the Washington, D.C. Consulting and Valuation office. HVS Consulting & Valuation has over 40 office nationwide. Ms. Leffet has appraised hundreds of hotels in the Mid-Atlantic region, including Washington, D.C. and in major Beltway markets.
Before joining HVS in Wilmington, Delaware in 2012, Ms. Leffet served in guest services, operations, and hospitality roles at ARAMARK Higher Education; Lighthouse Resort Services in Corolla, North Carolina; the Columbus Inn in Wilmington, Delaware; and the Bellmoor Inn and Spa in Rehoboth Beach, Delaware.
Ms. Leffet graduated magna cum laude with a BS in Hospitality Management, minoring in Business Administration, and earned a Master's in Business Administration, from East Carolina University. Having gained operational and front-line experience, She desired to switch to the investment and financial side of the hospitality industry following her educational career.
Ms. Leffet completed over 400 hours of educational coursework and 3,000+ experience hours to become a certified general appraiser in 2015. She now holds licenses in the District, Maryland, Virginia, and West Virginia. During her time at HVS, she has published articles on the dynamics of the most prominent Mid-Atlantic hotel markets, including Washington, D.C., Baltimore, Philadelphia, Annapolis, and Wilmington.
Ms. Leffet is immersed in the lodging and real estate industry in Washington DC, participating annually in the Bisnow Lodging Investment Summit (BLIS East), as well as attending other local real estate group gatherings, as well as her involvement in panel discussions related to career development and hotel branding. She helps lead and organize a number of networking and educational events for the Washington D.C. Hospitality Real Estate Society (The HRES).
Please visit http://www.hvs.com/ for more information.
Ms. Leffet can be contacted at +1 302-740-2772 or cleffet@hvs.com
Author's Articles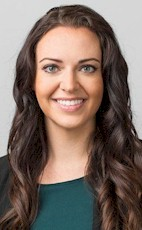 By Chelsey Leffet, Director, HVS