Editorial Board Guest Author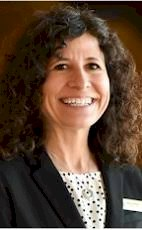 Ms. Obstler
Nancy Obstler
General Manager, Embassy Suites by Hilton Charlotte Concord Golf Resort & Spa
Nancy Obstler serves as a hotel general manager for Alpharetta, Georgia-based Atrium Hospitality, which is ranked one of the nation's largest hotel owners and operators. Since 2015, she has been in her current role as general manager of the Embassy Suites by Hilton Charlotte Concord Golf Resort & Spa in Concord, North Carolina.
The 2018 TripAdvisor® Certificate of Excellence designated property is particularly special to Ms. Obstler, as she was part of the 2006 pre-opening and 2007 opening teams. She served as director of sales for many years at the 308-suite property, during which time the hotel received several performance-based honors. Under Ms. Obstler's direction, the hotel has been recognized with the Embassy Suites by Hilton Brand's Make a Difference Award more than once and with the Brand's Sales Team of the Year Award on multiple occasions. The area Chamber of Commerce has acknowledged the property with several awards for community service.
Early in her career, Ms. Obstler was a pastry chef but got a taste for operations, which she feels is her true calling. Before serving in general manager roles, she gained experience as director of food and beverage and director of sales for Southeast and Northeast hospitality assignments. Her impressive 28-year career also includes her role as general manager of the 275-room/suite Renaissance Charlotte Suites Hotel in North Carolina.
With a blended background in food and beverage, sales and operations, Ms. Obstler drives home a focus on exceptional guest service. She works to create a balanced workplace environment to provide for happy and healthy associates.
Please visit http://www.atriumhospitality.com for more information.
Ms. Obstler can be contacted at +1 704-455-8200 or nancy.obstler@atriumhospitality.com
Author's Articles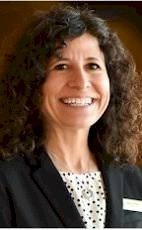 By Nancy Obstler, General Manager, Embassy Suites by Hilton Charlotte Concord Golf Resort & Spa