Editorial Board Guest Author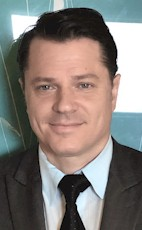 Mr. Savic
Veljko Savic
Spa Director, Coronado Island Marriott
With more than a decade of experience working in high-end spas, Veljko Savic brings special expertise in holistic treatments including aromatherapy, bio-energy and psychokinesiology, and has led award-winning programs at spas throughout the world, including the Coronado Island Marriott, Hotel Del Coronado, Four Seasons and the Ritz-Carlton brands. Mr. Savic has also served as a member of the Marriott International Spa Advisory Council.
Born in Belgrade, Serbia, health and wellness have been dominant forces in Mr. Savic's life since childhood, from his earliest memories mixing face creams in his mother's pharmacy, to the hours spent honing his fitness for Serbia's junior national water polo team, his passion for the workings of the mind and body led him to seven years of study in physiotherapy.
Mr. Savic spent the next few years working as a therapist in spas and aboard cruise ships, using hands-on techniques to improve people's wellness and soaking up the regional spa trends of America, Europe, the Caribbean and the Baltic states. His luxury spa expertise, therapist background, hands-on approach to leadership and passion for spa has led his teams to win industry recognition awards, including the 2012 CondeNast Readers' Choice Award and the 2009 Best Signature Treatment Spa Asia Award.
Currently, Mr. Savic oversees The Spa at Coronado Island. The spa's holistic approach to wellness focuses just as much on healing therapy as indulgent services, and includes 3,500 square feet of indoor space and 2,000 square feet of outdoor space, featuring 10 treatment rooms, co-ed relaxation room, outdoor spa garden, men's and women's locker rooms with steam rooms, as well as a manicure and pedicure salon. Inspired by its seaside location, the new design captures true tranquility, comfort and relaxation through coastal hues, chic new spaces, luxurious rooms and conscious cuisine.

Please visit http://www.marriott.com/hotels/travel/sanci-coronado-island-marriott-resort-and-spa/ for more information.
Mr. Savic can be contacted at +1 619-522-3043 or Veljko.Savic@marriott.com
Author's Articles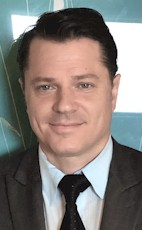 By Veljko Savic, Spa Director, Coronado Island Marriott