Editorial Board Guest Author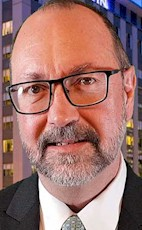 Mr. Skinker
Rick Skinker
Managing Director & Co-Founder, Indoor Water Conservation
Rick Skinker has a Master's degree in Finance from the University of Southern California and has obtained several certifications related to corporate restructuring. During a successful career as a turnaround consultant, he travelled continuously on a weekly basis for more than 25 years, staying in hotels throughout the US, Mexico and Canada. Using showers and sinks in different properties in different cities for that amount of time gave him an appreciation for good flows and bad flows in all categories of hotels.
In 2013, he had the opportunity to become an equity partner in a firm that had a patent on a device that controlled the flow of water in showers and sinks. He dove into understanding the market for these products and began to further develop the methodology used at the time to fit these devices in different applications. In 2015, together with Ken Leddon, they started Indoor Water Conservation. They developed technology that evolved into understanding what causes unbalanced flows in showers and sinks and developed a process to balance them. By working with customers before, during and after the installation of Flow Limiting technology, they have created the most advanced understanding of balanced flows and their benefits, both to hotels and their guests.
Mr. Skinker is passionate about Water Conservation and the continuous development of flow limiting technology and its impact on reducing and controlling costs while improving guest satisfaction. He lives with his wife, Elaine in San Diego and has four children and six grandchildren.
Please visit http://www.indoorwaterconservation.com for more information.
Mr. Skinker can be contacted at +1 619-392-8961 or rskinker@indoorh2o.com
Author's Articles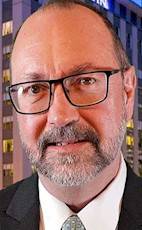 By Rick Skinker, Managing Director & Co-Founder, Indoor Water Conservation