Editorial Board Guest Author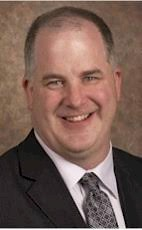 Mr. Beechey
Todd Beechey
Chief Experiences Officer, Oceanscape Yachts
Todd Beechey is on a mission to disrupt the yachting industry. As the Chief Experiences Officer of OceanScape Yachts, Mr. Beechey paired his passion for cruising and seven-star hospitality with his own frustrations in trying to charter a yacht to invent a charter network that takes the sharing economy to an entirely new level. His venture — OceanScape Yachts — is essentially the NetJets of the sea.
Frustrated with brokers who were more interested in sales and charters of higher end yachts, Mr. Beechey saw a missed opportunity where he could help luxury travelers enjoy a yacht vacation without a 365-day-a-year ownership, much like NetJets arranges private air charters for those who don't want to own a plane.
Mr. Beechey has cleverly designed an innovative platform to leverage usage of luxury yachts, which sit idle for most of the year, while at the same time creating a membership community for those who are passionate about yachting. As a result, consumers and travel agents can book passage on an international portfolio of private luxury yachts more affordably than ever before and gain access to knowledgeable ambassadors who will work with them to design unique experiences in exotic destinations.
Mr. Beechey's background as an entrepreneur and CFO has helped him navigate the specific ins and outs of the financial obligations of yacht chartering, and while membership has its privileges in terms of providing greater discounts on yacht charters, anyone can book a yacht vacation with OceanScape Yachts without having to pay a membership fee. His mission in the creation and development of OceanScape Yachts is to make the yachting experience easier, more accessible, and more cost-effective than ever before.
Widely recognized by his peers as a visionary and strategic thinker, Mr. Beechey has the ability to develop and implement creative solutions to a wide range of business issues. He continually challenges the status quo and seeks opportunities to drive improvements in all aspects of business.
Mr. Beechey has a 25-year career as a financial executive that has spanned a variety of industries. He also holds an MBA from the University of Toronto-Rotman School of Management, where he graduated as a Bregman Scholar.
Please visit http://www.oceanscapeyachts.com for more information.
Mr. Beechey can be contacted at +1 226-791-2183 or tbeechey@oceanscapeyachts.com
Author's Articles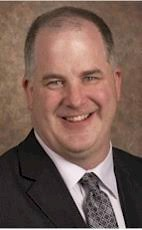 By Todd Beechey, Chief Experiences Officer, Oceanscape Yachts