Editorial Board Guest Author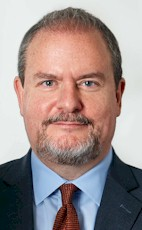 Mr. O'Brien
James O'Brien
Founding Member, O'Brien Law LLC
James Joseph O'Brien is Founding Member of O'Brien Law LLC. Mr. O'Brien is an accomplished counselor to business executives in operations, management and human resources with respect to all areas of U.S. business immigration law.
Mr. O'Brien represents national and international clients in establishing corporate visa programs and accomplishing the lawful hiring in the United States of human resources talent from abroad, with maximum speed and cost-efficiency. He is also well-accomplished in achieving U.S. permanent residence (green card) and citizenship status.
Mr. O'Brien possesses wide experience with respect to the defense of I-9 audits by U.S. Immigration and Customs Enforcement (ICE), H-2B visa audits by the Department of Labor, and site-visits by U.S. Citizenship and Immigration Services (USCIS). He also provides counsel to businesses on measures which employers can take to avoid or limit exposure by proactively being prepared for such audits.
The distinguishing feature of Mr. O'Brien's counsel to businesses is a highly practical, outcome-based approach within the bounds of the law - the shortest route to daylight.
Mr. O'Brien presents both webinars and seminars on business immigration issues from the business operations, management and human resources perspective, including such topics as the universe of viable U.S. business immigration visa types (both temporary and permanent residence), I-9 and E-Verify compliance, and emerging trends in government enforcement. He has been a featured speaker for conferences held by various industry associations.
Mr. O'Brien holds a Juris Doctor degree from The Columbus School of Law at The Catholic University of America and a Bachelor of Arts degree from Fairleigh Dickinson University. He is a member of the Bar of the Court of Appeals of the District of Columbia, the Court of Appeals of Maryland and the United States District Court for the District of Columbia. Mr. O'Brien is also a member of the American Bar Association, and a member of the American Immigration Lawyers Association.
In service to others, Mr. O'Brien dedicates substantial time to volunteering as Chairman of the Board of Directors of Christian Relief Services Charities, Inc., a nonprofit organization serving the charitable needs of Native Americans, domestic and international relief, and housing for low income Americans, through its programs Running Strong for American Indian Youth, Bread & Water for Africa, and Americans Helping Americans.
Please visit http://www.obhrlaw.com for more information.
Mr. O'Brien can be contacted at +1 202-467-2470 or jim@obhrlaw.com
Author's Articles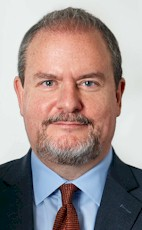 By James O'Brien, Founding Member, O'Brien Law LLC