Editorial Board Guest Author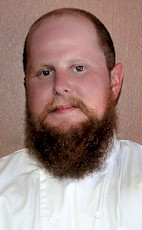 Mr. Hildebrandt
Patrick Hildebrandt
Executive Chef, Texican Court Hotel
Patrick Hildebrandt, Executive Chef of Valencia Group's Texican Court, has over a decade of first-class experience in the hospitality and restaurant industries. He was first introduced to the comradery and passion that the kitchen atmosphere invokes in high school when he was a dishwasher. Since then, he has worked his way up in kitchen positions that included chef tournant, chef de cuisine and executive sous chef.
Chef Hildebrandt currently oversees Texican Court's food and beverage operations, including the tequila bar, Two Mules Cantina restaurant, the pool area as well as catering operations. He brings premier cooking experience to his position as the executive chef at Texican Court, having worked as a sous chef and executive sous chef at several establishments previously including Sweet Basil in Vail, Colorado, and the Empty Stomach Group in San Antonio, Texas. Prior to his current position at Texican Court, he was the executive chef at The Hollow in Georgetown, Texas.

Chef Hildebrandt's cooking features original, inspired dishes with native Texan flavors that highlight smoky elements and is styled after the rustic cooking and great diversity of cuisine found throughout the Southwest. His blend of bold and spicy southwestern flavors recently earned him a nod from CultureMap Dallas, where he was nominated and named a finalist for the 2019 CultureMap's Rising Star Chef of the Year.

When Chef Hildebrandt is not tending to his smoker or dreaming up a new and unique recipe for Texican Court's menu, you can find him either golfing, enjoying a glass of whiskey or out on a hunting trip.
Please visit http://www.texicancourt.com for more information.
Mr. Hildebrandt can be contacted at +1 469-577-4599 or phildebrandt@valenciagroup.com
Author's Articles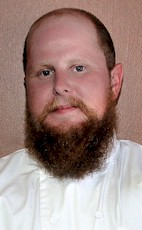 By Patrick Hildebrandt, Executive Chef, Texican Court Hotel