Editorial Board Guest Author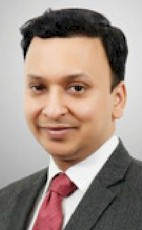 Mr. Chamaria
Apurva Chamaria
Chief Revenue Officer, RateGain
Apurva Chamaria is the Chief Revenue Officer of RateGain, one of world's leading SaaS company's serving over 12,000+ customers in the travel and hospitality industry across 100+ Countries. In his role, he leads sales, marketing, alliances & customer success across the world.
Prior to RateGain, Mr. Chamaria was the Global Head of Corporate Marketing for HCL Technologies, a US$8-Billion global IT major. Under his leadership HCL became the fastest growing brand in the Interbrand top Indian brands list for 2 years in a row (No. 17 in 2016) and was ranked at No.378 and valued at US$4.4 Billion in the Brand Finance Global 500 2017 league table.
In 2016, Mr. Chamaria was awarded the Marketer of the Year by World Leadership Forum, Digital Marketer of the Year by IAMAI and B2B Marketer of the Year by Paul Writer. He was recently featured in Pluralsight Digi100 List Powered by Paul Writer, the recognition for the top 100 Digital Marketers in India. He also earned a spot on prestigious Campaign Asia-Pacific 40 under 40 in 2018.
Prior to HCL, Mr. Chamaria was the youngest country manager at Ranbaxy Laboratories (now Sun Pharmaceuticals) leading the business in Australia & NZ. He is Recognized by The Economic Times as amongst the top 10 angel investors in India in 2018. Investor at large helping exceptional founders scale companies in Fin-Tech, Global Services, AI, M2M, VR/AR/MR, Content etc & is a investor in companies like Witty Feed, Inc. 42, Josh Talks, Funlockar, Sponsify me, CubeRoot , Chq Book (Fin-Tech), Innov8 (Co-Working), Ahaa & Simulanis (AR/MR/ VR), Lucideus Tech (Cyber-Security) etc.
Mr. Chamaria is also a charter member of TiE, New Delhi. He is a columnist for the Pitch and Digital Market Asia magazines. His book You are the key - unlocking doors through Social Selling (Bloomsbury) hit#2 in the Amazon India Best-Sellers list* within 20 days of being launched in Jan 2016 and is currently a best-seller on the WH Smith best-seller list as #1. It was also recognized by Prime-minister Narendra Modi for contributing to Digital India.
Mr. Chamaria is regarded as a thought-leader on digital transformation and is regularly quoted in publications. He's a sought after speaker and has key-noted at TED x, IAMAI MarCon, DMAI GMAW, Oracle Cloud World, LinkedIn Tech Connect, Microsoft Ignite, Paul Writer GIIMS, Hindustan Times Top 50 Brands, Exchange for Media Pitch Top 50 Brands etc.
Please visit http://www.rategain.com for more information.
Mr. Chamaria can be contacted at +91 956-062-2700 or apurva@rategain.com
Author's Articles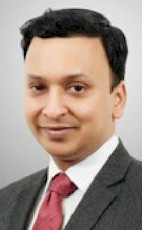 By Apurva Chamaria, Chief Revenue Officer, RateGain