Editorial Board Guest Author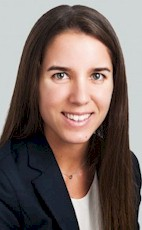 Ms. Castells
Magalí Castells
Senior Association, HVS London
Magalí Castells is a senior associate at the HVS London office, part of the company's team of more than 300 people located in over 50 offices throughout the world who specialise in all types of hospitality assets including hotels, restaurants, casinos, shared ownership lodging, mixed-use developments, and golf courses, as well as conventions, sports, and entertainment facilities.
HVS associates help investors, operators and developers with any aspect of financing, developing, owning, or operating a hospitality property as well as having divisions specialising in valuations and appraisals, management, executive search, interior design and brokerage and transactions.
Before joining HVS, Ms. Castells gained operational and real estate development experience in Barcelona, Spain. She speaks English, Spanish, Catalan and French and holds an MSc in Hospitality Business from Ecole Hotelière de Lausanne.
Prior to gaining her master's, Ms. Castells graduated with a bachelor's degree in Business Administration from ESADE Business School, Barcelona, with a focus on finance and real estate.
Ms. Castells has worked with HVS for more than two years, in which time she has advised on several hotel valuations and feasibility studies throughout different markets within Europe. She has worked on a number of specialist reports for HVS including the 2019 European Hotel Valuation Index, published in February 2019, which she co-wrote with HVS director Sophie Perret. The report can be downloaded at https://www.hvs.com/article/8460-2019-european-hotel-valuation-index.
Ms. Castells has also published articles on the tourism and hotel market in Budapest, the burgeoning serviced apartment sector in Europe, supply and demand trends in Barcelona and the 2017 European Hotel Transactions report.
Please visit http://www.hvs.com for more information.
Ms. Castells can be contacted at +44 02078787701 or mcastells@hvs.com
Author's Articles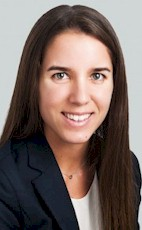 By Magalí Castells, Senior Association, HVS London