Editorial Board Guest Author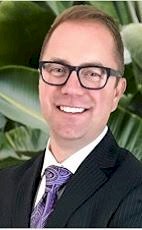 Mr. Croghan
Jim Croghan
Chief Executive Officer, Identity Hospitality
Jim Croghan's hospitality management and spa career spans 22 years. He has a proven success record of resort and spa openings as a spa consultant and trainer, former Spa Director, vendor, writer and conference speaker.
Mr. Croghan's role is all-encompassing: from the initial feasibility and financial stages to the pre-opening stages and support of the ongoing development of each spa project. He is also responsible for ensuring that the highest standards are adhered to and that guest experience exceeds expectations. He works closely with all client head offices, owners, Hotel General Managers and Spa Directors as he develops and maintains key objectives, operating criteria, programming, budgeting, staff relations, marketing and training.
Mr. Croghan is a recognized and sought after speaker at hospitality events, including: University of California, Irvine - Spa & Hospitality Program, Global Spa & Wellness Mentorship Program and International Spa Association (ISPA) contributing best industry practices and tools for the spa industry.
Mr. Croghan is also one of I-Connection Founders, which provides event hosting, philanthropic efforts and continued support to the Spa and Wellness industry.
Identity Hospitality is founded on the guiding principal that success within the spa industry cannot be solely measured by its vision or by its profitability alone. Sustainability today and in the future economic cycles requires strong guidance and direction that Identity Hospitality provides. Identity has extensive experience in the wellness, spa, fitness industries and retirement facilities, including distinctive design, operation, business analysis, treatment development, product designation and training. Identity has been recognized for capturing authentic and marketable qualities from the local culture, and for delivering distinctive facilities and guest experiences.
Please visit http://www.identityhospitality.com for more information.
Mr. Croghan can be contacted at +1 760-916-5882 or jim@identityhospitality.com
Author's Articles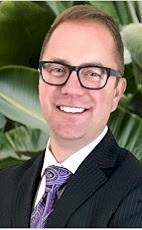 By Jim Croghan, Chief Executive Officer, Identity Hospitality