Editorial Board Guest Author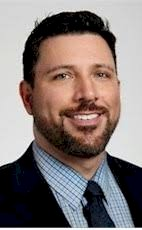 Mr. Clark
Jeff Clark
Manager, Sustainability & Nutrition, Member Engagement, National Restaurant Association
Jeff Clark manages the sustainability and nutrition restaurant education and engagement programs at the National Restaurant Association. He is a passionate advocate for helping the restaurant industry shift towards more environmentally friendly behaviors through minimizing energy and water use, sourcing food with the environment in mind, and minimizing food waste.
Mr. Clark has performed energy and water audits in restaurants and is actively working to reduce food waste both as part of the Association efforts and via the Food Waste Reduction Alliance. He is also relaunching and revitalizing the Association's Kids LiveWell voluntary initiative, where participating restaurants provide healthier-for-you kids meals with reduced calories, fat, and sugar.
Mr. Clark speaks regularly to the public and restaurateur audiences about environmental issues, helped create more than 80 online educational videos, and crafts sustainability reports like The State of Restaurant Sustainability, 2018 Edition and the Fats, Oils, Greases Toolkit.
When he is not working, Mr. Clark is experimenting with food waste recycling in his Bethesda, MD backyard via regular composting and vermicomposting. He uses this compost in a family garden with his wife and two young children. He is also an avid photographer, foodie, and traveler.
Like many individuals, Mr. Clark's first job was in the restaurant industry. He scooped ice cream for three years while in high school (favorite flavor: chocolate peanut butter). Mr. Clark worked at seven different restaurants as a server and bartender, while earning two degrees: a Bachelor of Science in physics from the University of California, Santa Cruz and a Master of Public Policy from Duke University.
Please visit http://www.restaurant.org for more information.
Mr. Clark can be contacted at +1 202-973-5389 or jclark@restaurant.org
Author's Articles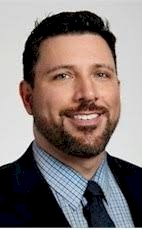 By Jeff Clark, Manager, Sustainability & Nutrition, Member Engagement, National Restaurant Association