Editorial Board Guest Author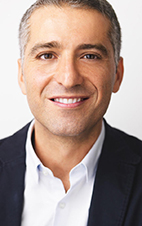 Mr. Gharbie
Rani Gharbie
Head of Acquisitions & Development, The Pod Hotels
Rani Gharbie is currently the Head of Acquisitions & Development for The Pod Hotels where he is responsible for identifying investment opportunities and working closely with capital partners and strategic investors to fund future projects for the brand. Formerly, he oversaw development and acquisitions for North America at Virgin Hotels.
Prior to Virgin Hotels, Mr. Gharbie was the Managing Director and Founder at Cedar Funds, a New York City based development and investment firm with a focus on progressive hotel and real estate assets, as well as regional Director of Development with InterContinental Hotels Group (IHG), where he was responsible for actively expanding InterContinental Hotels Group's premier hotel brands including InterContinental, Hotel Indigo and Holiday Inn.
In his career, Mr. Gharbie has overseen and contributed to the growth of 20 hotels worth over $1.8B in real estate value. In addition, he is an Adjunct Professor at Columbia's Master in Real Estate Development program, where he teaches the spring course Private Equity Development, Hotel Focus. He also holds a Master Degree from the program, an M.B.A. from the HEC Business School in Montreal, a Bachelor degree in Hotel Management from the Glion Hotel School in Switzerland, and a Certificate in Hotel Real Estate Investments and Asset Management from Cornell University in New York.
Mr. Gharbie is a regular guest speaker at many key industry conferences and is an avid traveler, runner, cyclist, golfer and Vinyasa Yogi. He speaks three different languages and currently resides in New York City with his wife Alisha and their son Reece.

Please visit http://www.thepodhotel.com/ for more information.
Mr. Gharbie can be contacted at +1 646-973-4849 or rani@thepodhotel.com
Author's Articles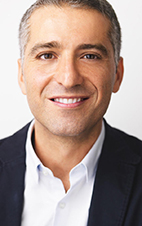 By Rani Gharbie, Head of Acquisitions & Development, The Pod Hotels