Editorial Board Guest Author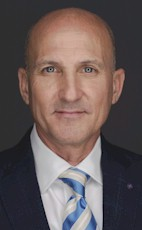 Mr. Nielsen
Andrew Nielsen
General Manager, The Current Hotel, Autograph Collection
Andrew Nielsen brings more than 25 years of hospitality experience to Current Hotel, where he holds the role of General Manager. Originally from Napa Valley, California, he attended San Diego St. University. Growing up in an area famous for wine production, celebrity restaurateurs and world-class cuisine, Mr. Nielsen developed a passion for the industry and graduated with a degree in business.
Following graduation, Mr. Nielsen began his career as general manager and director of operations for multiple four-star restaurants in Napa Valley and San Francisco, including Mustards Grill, Tra Vigne, Betelnut and Fog City. His roots in the hospitality industry begin with his family's involvement in the wine business in Napa, where he achieved the Advanced Sommelier certification.
This certification involves passing a series of course-specific exams such as blind tasting tests and global wine knowledge assessments. Acquired through the Guild of the Court of Master Sommeliers, the Advanced Sommelier certification is just one level from Master Sommelier, the most prestigious and highest level of wine certification in the world.

In 2002, Mr. Nielsen moved to St. Petersburg, Florida to work for Loews Hotels at the historic Don Cesar Beach Resort, before moving to the Loews Philadelphia Hotel, where he served as the director of food & beverage for seven years. He returned to Florida in 2013 to be the general manager at The Club Treasure Island and Pasadena Golf and Country Club, where he worked for six years.
Following his stint at the country club, Mr. Nielsen was the general manager at the Kimpton Hotel Zamora on St. Pete Beach.

Please visit http://www.thecurrenthotel.com for more information.
Mr. Nielsen can be contacted at +1 813-281-2545 or andrew.nielsen@thecurrenthotel.com
Author's Articles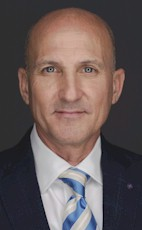 By Andrew Nielsen, General Manager, The Current Hotel, Autograph Collection