Editorial Board Guest Author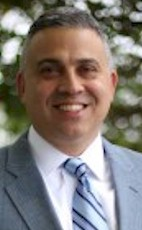 Mr. Cohen
Steve Cohen
Chief Executive Officer, LMS, Inc.
Steve Cohen is the founder of LMS, Inc., acting as CEO and President since 1994. Over the last 4 years, he has led the company through a time of exponential growth, resulting in LMS being recognized as one of the fastest-growing companies in the United States, as mentioned on the Inc. 5000 list of America's Fastest-Growing Private Companies.
Mr. Cohen most recently founded a subsidiary brand to LMS, Guest Experience Maximization (GEM), a brand that supports the travel, tourism and hospitality industry. His success stems from his passion to embrace new opportunities and his penchant for innovating personalization technologies that have significantly improved customer engagement and experiential transactions.
Mr. Cohen has over 30 years of experience in consumer and hospitality industries, including 10 years at The Walt Disney Company. This experience prepared him to lead a data-driven consulting firm focused on enhancing the customer journey.
Together with his team of innovators, Mr. Cohen forms game-changing strategies and assist brands in gaining market share, improving brand equity and brand loyalty. They work together to advance new proprietary tools to benefit their nationally-recognized partners in the travel, tourism, hospitality, health, gaming, and service-driven industries.
Mr. Cohen is an avid industry authority who has had the opportunity to work with game-changers in the experience industry and continues to contribute to the landscape of experience innovation by offering first-hand expertise to his industry-leading partners. He most recently spoke at the Florida Restaurant and Lodging Show about delivering and establishing the optimal customer experience.
Please visit http://www.lmsonline.com for more information.
Mr. Cohen can be contacted at +1 407-352-2007 or scohen@lmsonline.com
Author's Articles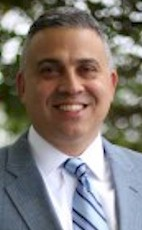 By Steve Cohen, Chief Executive Officer, LMS, Inc.