Editorial Board Guest Author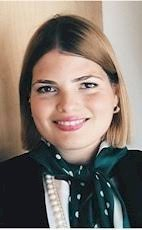 Ms. Sedeno
Amy Sedeno
Director, Carolyn Izzo Integrated Communications (CIIC)
A pro in the hospitality and tourism industry with over six years of experience, Amy Sedeno is Director at Carolyn Izzo Integrated Communications (CIIC) which includes the Quintana Roo Tourism Board and Barbados Tourism Board (Latin America) accounts.
Ms. Sedeno's destination experience includes work with the Dominican Republic, Acapulco, Chile, and Guatemala. In addition to destinations, this self-proclaimed, "hotelista" has an extensive roster of properties under her belt, including Marriott International Inc., where she supported nine brands and more than 79 properties in Mexico and Latin America.
Ms. Sedeno has also worked with Grand Lucayan (Bahamas), Solmar Group (Los Cabos), Mexico Grand Hotels (Los Cabos), Hotel El Ganzo (Los Cabos), Cala Luna hotel (Costa Rica), Casa del Mar (Los Cabos), Hyatt Ziva and Hyatt Zilara (Mexico and Jamaica), Caribe Hilton, Hilton Puerto Vallarta Resort, Krystal Grand Hotel Group (Mexico), Aliz Hotel Times Square (New York) and Atlantic Hotel & Spa (Florida).
Ms. Sedeno has also spearheaded campaigns for high-profile Real Estate clients, including the launch of Rancho San Lucas, a real estate and resort development in Los Cabos and the first to feature Greg Norman-branded oceanfront Estates and Vivo Resorts, a development in Puerto Escondido, Oaxaca by two-timeOlympian, Cary Mullen.
Within the Food and Beverage sectors, Ms. Sedeno has executed campaigns for ProChile promoting Chilean wine and olive oil products in the U.S. as well as the launch campaign of Bordeaux-based winemakers Barton & Guestier in top target markets.
Ms. Sedeno is also an active contributor to luxury publications Caribbean Living and Swanky Retreats.
Please visit http://www.ciicnews.com for more information.
Ms. Sedeno can be contacted at +1 305-677-3904 x24 or asedeno@ciicnews.com
Author's Articles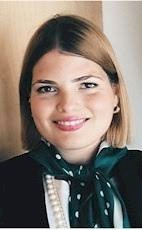 By Amy Sedeno, Director, Carolyn Izzo Integrated Communications (CIIC)