Editorial Board Guest Author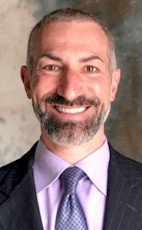 Mr. Meyers
Jared Meyers
Co-Owner Legacy Vacation Resorts, Legacy Vacation Resorts
Jared Meyers is a hospitality veteran with more than 20 years in the industry. The University of Florida graduate is passionate about delivering a quality product through his company, Legacy Vacation Resorts, to help friends and families enjoy unforgettable vacations together.
Legacy Vacation Resorts boasts eight properties across four states and provides both vacation ownership and resort accommodation options. One of Mr. Meyer's other passions? Utilizing the power of his business as a force for good. Searching for a way to use his resources and abilities for positive change, Mr. Meyers learned about Certified B Corporations, which are companies that voluntarily meet the highest levels of social and environmental performance with transparency and accountability. Inspired by his findings, he immediately set out on a journey to transform his company into a Certified B Corp and also create a movement to help other hospitality and travel businesses to do the same.
Within a year's time, Mr. Meyers implemented a variety of changes to the LVR business model to secure certification. LVR is now the only multi-state hospitality company and vacation ownership company that offsets the carbon footprint of guests, offers to donate 5% of guest's reservation to a charity of their choice, donates 1% of total revenue to environmental charities as part of its 1% for the Planet commitment, sponsors Conscious Capitalism, and meets Certified B Corporation standards.
Furthermore, they have introduced multiple efforts towards a more sustainable business model, including waste reduction and enhanced recycling efforts, sustainable lifestyle awareness campaigns, green-focused renovation projects and a living wage initiative for employees in all eight locations.
Always looking towards the bigger picture for his social and environmental impact goals, Mr. Meyers co-created the Florida for Good program. With its entrepreneurial spirit, Florida For Good is the connector between B Corps, Conscious Capitalism, 1% For The Planet, like minded organizations/networks, governments/chambers, academia, and the localized For Good ecosystems throughout the state.
FFG and the local chapters provide support for events, free online business directories of like-minded companies and resources such as the free impact assessment for other business to see how they measure up to B Corp standards.
Please visit http://www.legacyvacationresorts.com for more information.
Mr. Meyers can be contacted at +1 407-997-3135 or jared.meyers@legacyvacationresorts.com
Author's Articles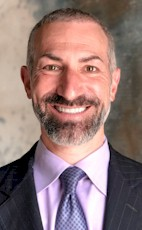 By Jared Meyers, Co-Owner Legacy Vacation Resorts, Legacy Vacation Resorts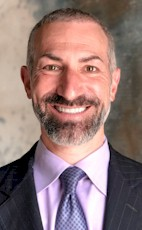 By Jared Meyers, Co-Owner Legacy Vacation Resorts, Legacy Vacation Resorts