Editorial Board Guest Author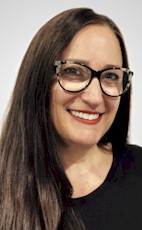 Ms. Buono
Cheryl Buono
Vice President of Media Activation, JL Media
Cheryl Buono is the vice president of media activation for JL Media, an award-winning integrated media and marketing company located in East Union, New Jersey offering more than 30 years of integrated media strategy.
In her current role, Ms. Buono works to accomplish clients' goals through strategic thinking, insights and analytics, along with years of experience honing her craft.
Prior to joining JL Media, Ms. Buono held a series of executive and managerial positions with Marketsmith Inc., TWO Nil, DRM Partners Inc., Integrated Media Solutions, OMD, ID Media and Ellentuck & Springer, all marketing and advertising agencies located in New York and/or New Jersey.

A media expert with a stellar record of achieving client goals by creating innovative media campaigns and brand strategies that maximize the client's return on investment (ROI), Ms. Buono brings 20 years of experience in performance-based media in multiple verticals. These vertical markets where she has excelled include hospitality, entertainment, medical, e-commerce, automotive, retail, tourism, insurance, education and finance.
Ms. Buono's specialties include lead generation and conversion driven campaigns, programmatic display, location-based targeting, digital video, audio, native, non-linear and linear television inclusive of national cable syndication, national network and local broadcast.
Ms. Buono brings extensive leadership and personnel management experience to her role, having led teams of marketing, advertising and media purchasing professionals throughout her career, in addition to several years of direct client account management experience prior to moving into her executive-level roles.

Ms. Buono earned her bachelor's degree in liberal studies from Rowan University in New Jersey

Please visit http://www.jlmedia.com for more information.
Ms. Buono can be contacted at +1 908-687-8700 or cbuono@jlmedia.com
Author's Articles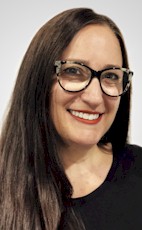 By Cheryl Buono, Vice President of Media Activation, JL Media