Editorial Board Guest Author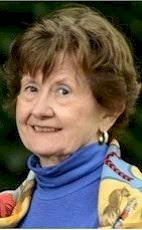 Dr. Tabacchi
Mary Tabacchi
Professor Emerita, Cornell University School of Hotel Administration
Mary Tabacchi, PhD, RD is a Professor Emerita, at Cornell University, School of Hotel Administration and Johnson School of Management. She was a long term employee teaching in Cornell's Division of Nutritional Sciences in 1972 and as a research associate in Post- Harvest studies in Plant Science until 1978.
Dr. Tabacchi entered academic spa work in the early 1980s, working with Deborah Szekely at the Golden Door & Rancho La Puerta and Jerry Cohen and Mel Zuckerman with Canyon Ranch as well as with Sheila Cluff at the Oaks at Ojai. At Cornell University she helped found the Cornell Institute of Healthy Futures.
Dr.. Tabacchi is a Founder and member of Board of Advisors for Global Wellness Summit, Founder and Member of the Board of New York Spa Alliance, Founder and former Board Member of ISPA, Member of the Board of Green Spa Network and Advisor to the Ronald McDonald House in NYC. She and her students have completed projects with Hyatt, Mandarin Oriental, Banyan Tree, Hilton, Four Seasons, Six Senses, Mirbeau, Red Door Spas, The Spa at Norwich Inn and Mohonk Mountain House.
Dr. Tabacchi taught the first academic spa development course in 1987 and also the first academic Corporate Wellness Course in 1988. As a nutrition educator, she taught biochemical nutrition in Cornell's Division of Nutritional Science and Healthful Cuisine at the Hotel School. She still mentors students and former students, world- wide.
Dr. Tabacchi is an ardent hiker, power yogini, world- wide adventure traveler having hiked in Tanzania, Grand Canyon, The Greek Isles, Provence in France, Israel and Jordan, Sailed and hiked in the Galapagos and mid- June will hike to 15,000 ft in the Andes and descend to Machu Picchu.
Please visit http://www.cornell.edu for more information.
Dr. Tabacchi can be contacted at +1 607-255-3458 or mht3@cornell.edu
Author's Articles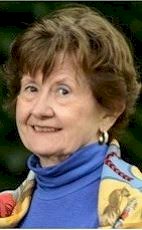 By Mary Tabacchi, Professor Emerita, Cornell University School of Hotel Administration