Editorial Board Guest Author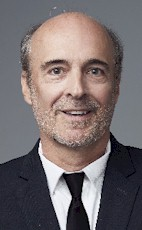 Mr. Neal
Bob Neal
Principal, Cooper Carry
As a principal in Cooper Carry's Hospitality Studio, Bob Neal has directed the design of hospitality-related projects in the United States, Caribbean, Africa and the Middle East.

Mr. Neal is particularly focused on the design of upper upscale and luxury properties and specializes in conference and convention hotels, boutique properties and resorts. He has practiced architecture for 39 years, specializing in hotel design since joining Cooper Carry in 1988. His work has been recognized by the American Institute of Architects (AIA), the Urban Land Institute (ULI) and the National Register of Historic Places as well as various other national and local associations for design excellence and urban responsibility.

In additional to the development of Columbia Place in Washington, D.C., Mr. Neal is responsible for leading recent projects including the 1,175-key Washington, D.C. Marriott Marquis Hotel & Convention Center; the 600-key Hilton Cleveland Downtown in Cleveland, Ohio; the 217-key Kimpton Tryon Park Hotel in Charlotte, North Carolina; the 325-key Hotel at Avalon and Alpharetta Conference Center in Alpharetta, Georgia; the forthcoming 800-key Kansas City Loews Hotel designed for maximum connectivity to the new Kansas City Convention Center; and the historic renovation of the 88-year-old, art-deco style El Paso Plaza Hotel into a 131-room, upscale boutique travel destination in El Paso, Texas.

Mr. Neal received his Bachelor of Architecture from Virginia Polytechnic Institute and State University and worked as a designer at Harry Weese & Associations and Clark Tribble Harris and Li prior to joining Cooper Carry. He is licensed in 21 states, Puerto Rico, US Virgin Islands and is certified by the National Council of Architectural Registration.
Please visit http://www.coopercarry.com for more information.
Mr. Neal can be contacted at +1 404-240-9532 or bobneal@coopercarry.com
Author's Articles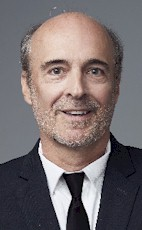 By Bob Neal, Principal, Cooper Carry