Editorial Board Guest Author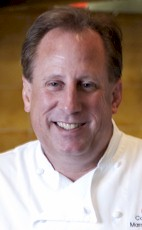 Mr. Nelson
Brad Nelson
Vice President Global F&B Portfolio, Culinary Discipline, Marriott
Brad Nelson has spent the last 40 years in hospitality, crossing through the hotel business and restaurant since his first real job as a night line cook at a Hilton in his hometown of suburban Seattle. His role in the industry spans from corporate to independent, having led above-property teams in a Southern Cal ten-unit restaurant chain and the 7,000 property strong global hotel giant.
Chef Nelson joined Marriott in 1998 after having spent time with luxury operator Fairmont Hotels, the California desert's La Quinta Resort and Club, and ITT Sheraton's pacific division on the Big Island of Hawaii, among others. He likes to say that all of those experiences merely prepared him for his current role, leading the food and beverage culinary strategy for Marriott's 30 brands worldwide.
In 2003 Chef Nelson was named VP Culinary. Over the last 16 years, Chef Nelson has led key priorities with his efforts on sustainable seafood, transfats elimination, animal welfare, food safety, and now plastics and food waste.
Overseeing 30 brands across luxury, premium, and select service segments, Chef Nelson leads a robust team, whose mandate is to constantly challenge food and beverage norms. Chef Nelson also uses his platform to give back, having raised over $ 5 million for the People with Disabilities charity foundation, Service Source Foundation, where Chef Nelson is a board trustee member.
Industry accolades include being named 2014 Silver Plate Foodservice Operator of the Year by the International Food Manufacturers Association; recipient of Food Arts Magazine November 2012 Silver Spoon; judging the NRA'S FABI innovation award. Chef Nelson is a regular at many industry events, having spoken at Cornell's annual Ezra event, CIA Flavors conferences, and man.
A 1984 graduate of the Culinary Institute of America and recipient of the Richard T. Keating Award, he is a member of the Seafood Watch Foodservice Roundtable, International Corporate Chefs Association, James Beard Foundation, and CIA Alumni.
Please visit http://www.marriott.com for more information.
Mr. Nelson can be contacted at +1 301-380-4646 or brad.nelson@marriott.com
Author's Articles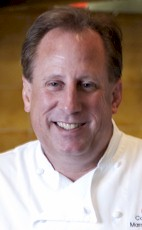 By Brad Nelson, Vice President Global F&B Portfolio, Culinary Discipline, Marriott