Editorial Board Guest Author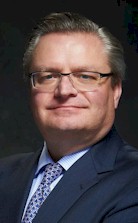 Mr. Strebel
Peter Strebel
Chief Executive Officer, Omni Hotels & Resorts
Recently named a 2019 Top CEO by Glassdoor, Peter Strebel is president of Omni Hotels & Resorts where he continues to elevate the vision of Omni while insuring all operational areas within the company align with the long-term goals and objectives for the brand. A 30-year-plus veteran of the hospitality industry, he works with teams to continue to enhance the existing high-level of guest service as well as oversee the growth and expansion plans the brand has in the pipeline.
The company's former chief marketing officer and senior vice president of sales, Mr. Strebel was responsible for creating and driving innovative branding, communications, marketing and business development strategies to increase awareness, capture market share and build revenue for the luxury hotel brand.
Mr. Strebel also formerly served as senior vice president of operations for the company where he oversaw the development of brand-wide property standards, guest rooms and other operational areas for the luxury hotel brand's growing convention collection and resort portfolio.
A long-term Omni veteran, Mr. Strebel rejoined Omni in 2009 as area managing director and general manager of the company's flagship property in midtown Manhattan, the award-winning Omni Berkshire Place. During his previous tenure at Omni, he had a successful 10-year career in sales and marketing positions of increasing responsibility, ultimately leading to his appointment as vice president of sales and marketing. In between his time with Omni, Mr. Strebel served as executive vice president and chief marketing officer for the Wyndham Hotel Group and was promoted to president of the company before returning to Omni. Mr. Strebel serves on the board of directors for the Global Hotel Alliance.
Mr. Strebel graduated from Hofstra University with a Bachelor of Business Administration.
Please visit http://www.omnihotels.com for more information.
Mr. Strebel can be contacted at +1 888-444-6664 or pstrebel@omnihotels.com
Author's Articles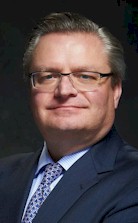 By Peter Strebel, Chief Executive Officer, Omni Hotels & Resorts