Editorial Board Guest Author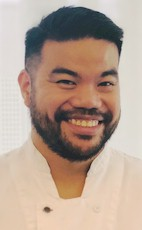 Mr. Contreras
Brian Contreras
Director of Culinary Operations, Americas, Hyatt Place & Hyatt House
Brian Contreras was named director of culinary operations for the Hyatt Place and Hyatt House brands in February 2018. In this role, Chef Contreras supports more than 400 Hyatt Place and Hyatt House hotels in the Americas, which includes menu development, food and beverage training and design services consulting.
Most recently, Chef Contreras was responsible for reimagining the Hyatt Place breakfast experience, which now gives guests the option to choose from a variety of high-quality breakfast offerings that draw from food culture from five regions across the country, including the Atlantic, South, Heartland, Southwest, and West Coast. The complimentary breakfast for World of Hyatt members focuses on holistic, regional and craft food offerings that closely align with Hyatt's Food. Thoughtfully Sourced. Carefully Served. philosophy.
Originally from Arizona, Chef Contreras began his career at Hyatt in 2010 as a line cook at Hyatt Regency Scottsdale in Scottsdale, Ariz., and soon after was appointed to supervisor. He then served as chef de cuisine at The Driskill in Austin, Tex., where he oversaw the operations of the hotel's 1886 Cafe, The Driskill Bar and The Driskill Grill.
In 2016, Chef Contreras returned to Hyatt Regency Scottsdale as executive sous chef, where he was responsible for running the hotel's 10 food and beverage outlets, which included banquet operations, spa, in-room dining, and the market. Prior to Hyatt, Chef Contreras held a variety of roles at independent restaurants, including chef de cuisine at Eddie's House, a restaurant run by Chef Eddie Matney, a celebrity chef in Arizona.
Chef Contreras graduated from University of Arizona and Arizona Culinary Institute. He currently lives in Chicago with his family.
Please visit http://www.hyatt.com for more information.
Mr. Contreras can be contacted at +1 847-864-2300 or brian.contreras@hyatt.com
Author's Articles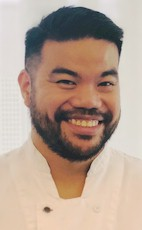 By Brian Contreras, Director of Culinary Operations, Americas, Hyatt Place & Hyatt House