Editorial Board Guest Author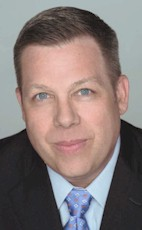 Mr. Murray
Paul Murray
Vice President Hospitality, Revenue Analytics
Paul Murray is the Vice President of Hospitality for Revenue Analytics, a leading pricing and revenue management firm for the hotel industry. In this role, Mr. Murray is responsible for driving hospitality client engagements for the firm.
Most recently, Mr. Murray served as Senior Vice President of Revenue Management at MGM Resorts International. In this position, he oversaw Revenue Management, Distribution, Group Optimization, and Event Pricing functions to develop departmental structures, strategies, tactics, and technologies necessary to maximize resort revenues.
Previously, Mr. Murray was Vice President of Revenue Management at Hyatt Hotels Corporation, where he dedicated efforts to delivering organizational strategic vision, global alignment, and revenue optimization through the development of industry-leading Revenue Management technologies, world-class pricing capabilities, progressive customer segmentation, advanced forecasting systems, and innovative business intelligence solutions.
Prior to working with Hyatt, Mr. Murray held the position of Senior Director of Revenue Analysis at Hilton Worldwide. At Hilton, he led four teams across the globe to deliver Revenue Management, sales, online travel agent data analysis, systems development, group & catering forecast technologies, innovative volume account pricing methods, and two full-time business process support desks.
Mr. Murray earned an MBA with a finance specialization from Daniels College of Business at the University of Denver and received a Bachelor's of Arts Degree in Communication from the University of Colorado.

Please visit http://www.revenueanalytics.com for more information.
Mr. Murray can be contacted at +1 312-813-5874 or pmurray@revenueanalytics.com
Author's Articles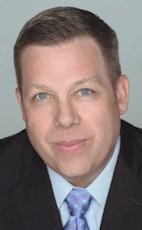 By Paul Murray, Vice President Hospitality, Revenue Analytics