Editorial Board Guest Author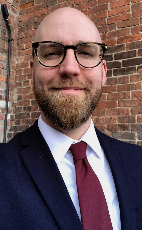 Mr. Lane
Nate Lane
Senior Regional Sales Director, Travel Tripper Pegasus
Nate Lane is a senior global director of business development, product development, and agency operations with 10+ years of experience driving growth and innovation as an "intrapreneur".
Mr. Lane has led teams and business lines for B2B/B2C SaaS/PaaS marketing technology providers, digital advertising networks, data-sharing marketplaces, software developers, and hardware manufacturers. His formal education includes an MBA & BS in Internet Marketing and he has taught at the college-level on such topics as marketing, social media, and revenue & promotions strategy.
Mr. Lane joined Travel Tripper & Pegasus in early 2016 to lead and scale the Web Agency group and focus on building products and services to empower hoteliers to take back control and level the playing field with OTAs - in turn increasing direct booking contribution and revenue share. As of today, the Web Agency group works with hundreds of hotels and Nate has moved into a sales and business development role, overseeing the West Coast North America territory.
Mr. Lane has set out to deliver value, insight, and consultation to hoteliers, groups, and management companies that will maximize profits, automate workflows, and increase capabilities within their CRS, booking engine, websites, digital marketing channels, and metasearch programs.
Over the last two years, Mr. Lane has become an expert on a major challenge facing our industry, website ADA Compliance. While witnessing the rise of ADA Compliance lawsuits and the risk that hotels face when achieving compliance is not taken seriously, he led the initiative to build and operationalize the first ADA Compliance Real-Time Monitoring Platform available to hotels.
This platform along with building a team of copywriters well-versed in ADA Compliance requirements and legal statutes has helped hoteliers and ownership stakeholders mitigate financial risk and contribute to an equal and fair digital world for all.
Please visit http://www.traveltripper.com/ for more information.
Mr. Lane can be contacted at +1 628-999-2741 or nate@traveltripper.com