Editorial Board Guest Author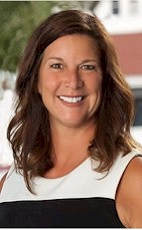 Ms. Ferguson
Cheryl Ferguson
Director of Sales, Hotel del Coronado
Cheryl Ferguson, CMP, is Director of Sales at Hotel del Coronado in Coronado, California. As part of the executive team, Ms. Ferguson drives the culture of excellence within the sales function of the 131-year-old resort by mentoring and inspiring her team to dream big, and think out of the box for clients of the resort. Ms. Ferguson's approach places an emphasis on long-term relationships and helping clients find solutions to meeting needs by challenging the status quo through innovative processes.
Ms. Ferguson began her career in hospitality in sales at the iconic Grand Hotel on Mackinac Island in her home state of Michigan, and later worked at Grand Traverse Resort and Spa, also in Michigan. She then moved on to Pinehurst Resort and Club in North Carolina, an historical gem from 1895. She later spent three years in the boutique space at Hotel Contessa in San Antonio. Ms. Ferguson is part of an executive committee at Hotel del Coronado responsible for the launch of a $250 million masterplan renovation that will add 29,000 square feet of meeting space to its expansive inventory, which includes The Del's own private beach. The masterplan renovation will be complete in late 2021. Set on one of America's most iconic beaches, the legendary Hotel del Coronado has welcomed travelers for more than 130 years to experience Southern California coastal lifestyle at its best.
When she is not at her beautiful seaside office, she can be found out on a run or on a bike with her husband enjoying San Diego weather.
Please visit http://www.hoteldel.com for more information.
Ms. Ferguson can be contacted at +1 619-435-6611 or cheryl.ferguson@hoteldel.com
Author's Articles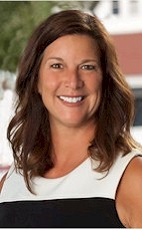 By Cheryl Ferguson, Director of Sales, Hotel del Coronado