Editorial Board Guest Author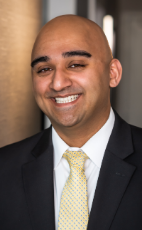 Mr. Patel
Shreyas "JR" Patel
President & Chief Operating Officer, Helix Hospitality
Shreyas JR Patel, is the President and Chief Operating Officer of Helix Hospitality, a multi-faceted hospitality company. Its primary services include hotel investment, ownership, management, and construction / renovation, and represents many of the top hotel brands in the country.
Founded by Mr. Patel in 2012, the Chicago-based company has seen impressive growth under his leadership with extensive plans for further expansion and acquisitions. In less than 10 years the investment portfolio has grown from $1M to over $100M and the property portfolio has grown from 1 property to 11 total with over 300 employees.
Mr. Patel began operating and managing a single property in Montgomery, Alabama after graduating from DePaul University with a dual degree in Finance and Management. Still on shaky ground after 2008's economic crash, the hospitality industry was ripe with properties under high risk. Where others saw troubled deals, he spotted opportunity. With an urge to innovate, he set up this small, agile company - Helix Hospitality - to revive properties through large-scale renovation vs. new construction.
Mr. Patel removed geographic restraints by pursuing properties nationwide, strategically positioning Helix for optimal growth. His intentional focus-renovation vs. rebuilds; national vs. local-both stop-gapped an unnecessary trend for wasteful new construction and offered Helix the competitive edge of access to exclusive, existing properties already familiar to loyal consumers.
Mr. Patel serves as a board member for the DePaul University School of Hospitality Leadership and co-chairs the Academic Program sub-committee to grow DePaul's Hospitality program and empower the next generation of hospitality professionals.
Additionally, Mr. Patel is a regular contributor to trade publications and a member of AAHOA (Asian American Hotel Owners Association).
Please visit http://www.helixhotels.com/ for more information.
Mr. Patel can be contacted at +1 630-519-3025 or jr@helixhotels.com
Author's Articles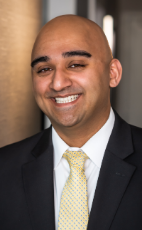 By Shreyas "JR" Patel, President & Chief Operating Officer, Helix Hospitality