Editorial Board Guest Author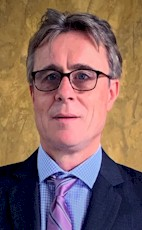 Mr. Niemeijer
Willem Niemeijer
CEO, YAANA Ventures
Willem Niemeijer is the CEO of YAANA Ventures, an owner, partner and operator of entrepreneurial travel and hospitality ventures in Asia.
Through YAANA, Mr. Niemeijer builds brands that share real experiences that are grounded in the cultural richness of Asia. More importantly, he drives each venture to champion the triple bottom-line: to nurture the people with whom YAANA works, to sustain the planet we all share, and to pursue profits to expand YAANA's mission.
Mr. Niemeijer's passion for travel was born during a solo bicycle trip around The Netherlands at a young age. At age 17, he backpacked through Indonesia and his love for travel was added to a newfound love for Asia. In the late 1980s, he joined a Bangkok-based travel company and he added entrepreneurship to the convergence of travel and Asia as the driving forces in his career.
Mr. Niemeijer founded Khiri Travel at the end of 1993 with a vision of creating a travel company delivering Thailand and Indochina as 4 countries, 1 destination. He created Khiri Reach, Khiri Travel's dedicated foundation, which adopted twelve projects that aid underprivileged communities, promote animal welfare, protect local heritage and steward the environment.
In the late 1990s, to complement his travel business, Mr. Niemeijer founded a jungle lodge in a remote and breathtaking location in Southern Laos. Tad Fane Resort has since pioneered the development of tourism in the region. Over the following years, he expanded Khiri Travel into Indonesia, Sri Lanka, Myanmar and the Maldives.
With Khiri Travel continuing to grow sustainably, Mr. Niemeijer turned his eye to transplanting the seeds of success he learned through growing Khiri Travel and Tad Fane Resort to the businesses that today form the core of YAANA Ventures: Anurak Community Lodge, GROUND Asia, Khiri Travel, Cardamom Tented Camp and HMP.

Please visit http://www.yaana-ventures.com for more information.
Mr. Niemeijer can be contacted at +66 966057520 or willem@yaana-ventures.com
Author's Articles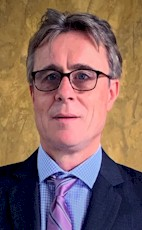 By Willem Niemeijer, CEO, YAANA Ventures